--- Thermal Performance, Conclusion and Certification
Thermal Performance
The Big Typ VX posted a CPU idle temperature of just 41 degrees – the joint best of all the products on test – and made us stand up and take notice. It also produced the lowest motherboard readings to grab another top spot.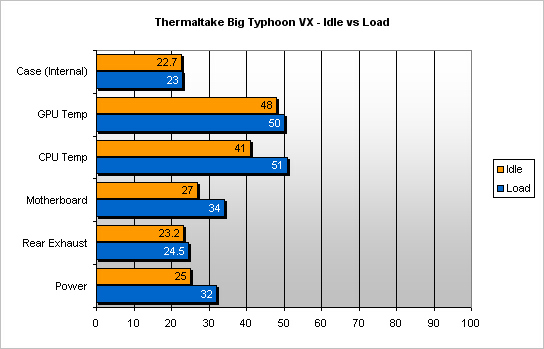 But, we wondered, would the wheels fall of the cart under load? No, not at all. The Big Typ VX impressed us again with the lowest CPU temperature in the group – just 51 degrees.
Conclusion
The Big Typ VX is one cooler that we simply weren't expecting to come up trumps on performance – it looks too ungainly to be anything special. Well, we couldn't have been more wrong. This one really does deliver the goods.

Cooling performance was very impressive and that, together with speedy installation, helps explains why so many Big Typ VXs appeared on manufacturers stands at CeBIT this year. And it gets better. The price of the VX is one of the keenest here, too. Seriously good stuff!
Certification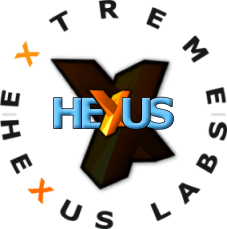 Thermaltake Big Typ VX