--- Mounting System and Fitment Time
Mounting System
One of the most surprising things about the Big Typ VX is the mounting system.

Given its weight, you might expect the cooler to use a motherboard back-plate system to hold it in place but you'd be wrong.

Instead, it attaches by the standard push-pin method, using a plate that slots over a guide on the base of the cooler.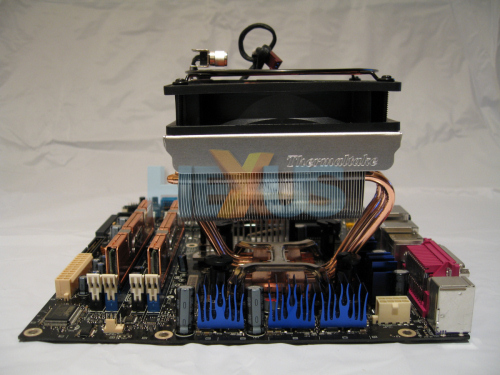 As a result, installation was pretty speedy – helped by the fact that the fan and its controller are already in place straight out of the box.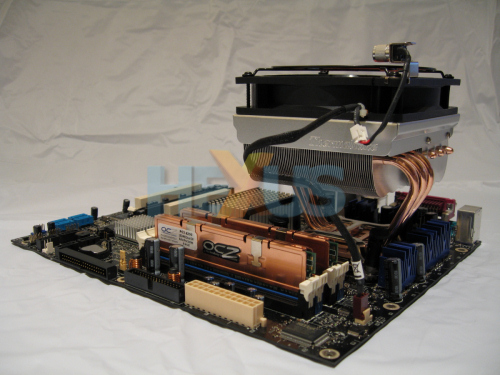 Fitment Time



Time to install was 89 seconds (1 minute 39 seconds), putting the Big Typ VX in a very respectable third place. Although the cooler is quite large, the slim proportions lower down meant that we had no difficulties getting it into place. We were also impressed with the simple mounting system that required no removal of the motherboard.