Final thoughts
In a nutshell, NVIDIA's GeForce 9600 GT 512 design liberally takes from the architecture that has made the more-expensive GeForce 8800 GT and GTS 512 cards compelling choices in the sub-£200 market and builds it into a cheaper GPU that e-tails for around £120 for a default-clocked model.

With underpinnings that go all the way back to the GeForce 8800 GTX and a slew of features introduced with newer SKUs, performance is good. Granted, the G94 GPU falls comparatively short in scenarios where shading is paramount, yet we feel as if NVIDIA has sensibly gone about reducing manufacturing costs whilst not overtly sacrificing performance.

The 2D feature-set has improved with the introduction of on-chip DisplayPort support, but the card still falls a little short of the standard set by ATI's Radeon HD 3800-series - with particular note to their considerably more elegant HDMI and multi-power-state implementations.

The GeForce 9600 GT isn't quite perfect but has enough attraction to absolutely ensure that savvy potential buyers put it on their short-lists.

NVIDIA now has a compelling GPU at every price-point above £100. The GeForce 9600 GT is good enough to match ATI's Radeon HD 3800-series. The real winner here is the consumer, really, as it's now impossible to buy a bad card for £120. T hat statement is all the more relevant in the light of recent price-cutting of Radeon HD 3850 and 3870 parts

Turning our attention to ZOTAC's AMP! Edition, which represents a heavily pre-overclocked retail implementation of the GPU, the elevated clocks give it a ~10 per cent performance advantage over stock-clocked models', and this performance is enough to just beat out a default-clocked, albeit cheaper, Radeon HD 3870 - which, remember, is ATI's fastest single-GPU solution - in our tests.

We can recommend it to users wishing to play the latest fast-paced games at up-to 1,680x1,050 and with decent image-quality settings.

An outright recommendation-to-buy, given its £140 asking price, is difficult due to the proximity of stock-clocked GeForce 8800 GT 512 pricing, though, and it is a better SKU. ATI's Radeon HD 3870, too, can be recommended at its new price-point of £125, including VAT.

Bottom line: ATI raised the 2D/3D bar with the introduction of the Radeon HD 3800-series. NVIDIA's just beaten it in pure 3D and inched closer in all other areas. The winner is you, the reader. Buy a GeForce 9600 GT or Radeon HD 3870 for £125 - both are great additions to any mid-range PC with an unused x16 PCIe slot.


HEXUS Awards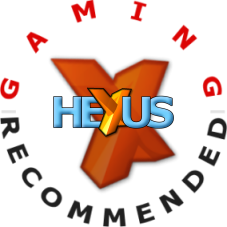 ZOTAC GeForce 9600 GT 512
HEXUS Where2Buy
The ZOTAC GeForce 9600 GT 512 AMP! Edition is currently available for £139.99 here.


HEXUS Right2Reply
HEXUS invites manufacturers to comment on our review's findings. If any of ZOTAC's representatives wish to do so, their HEXUS Right2Reply will be printed here, verbatim.

HEXUS related reading


HEXUS.net - HEXUS.reviews :: MSI vs. ZOTAC: shootout at the GeForce 8800 GTS 512 Corral
HEXUS.net - HEXUS.reviews :: ZOTAC GeForce 8800 GT 512 AMP! Edition
HEXUS.net - HEXUS.reviews :: ATI Radeon HD 3870 X2
HEXUS.net - HEXUS.reviews :: AMD Radeon HD 3870
HEXUS.net - HEXUS.reviews :: ASUS vs ASUS: GeForce 8800 Ultra vs Radeon HD 2900 XT
HEXUS.net - HEXUS.reviews :: NVIDIA GeForce 8800 Ultra 768MiB
HEXUS.net - HEXUS.reviews :: Sapphire X1950 Pro Dual 1GiB