It's light and sexy... a bit like me...

Having a wander around the Toshiba stand, we came across the new Portege R200 laptop. Featuring the Intel 916 GME Express chipset and an Intel Pentium M 753, the Portege R200 comes with 256MB DDR2 533 SDRAM with a max supported RAM of 1280MB.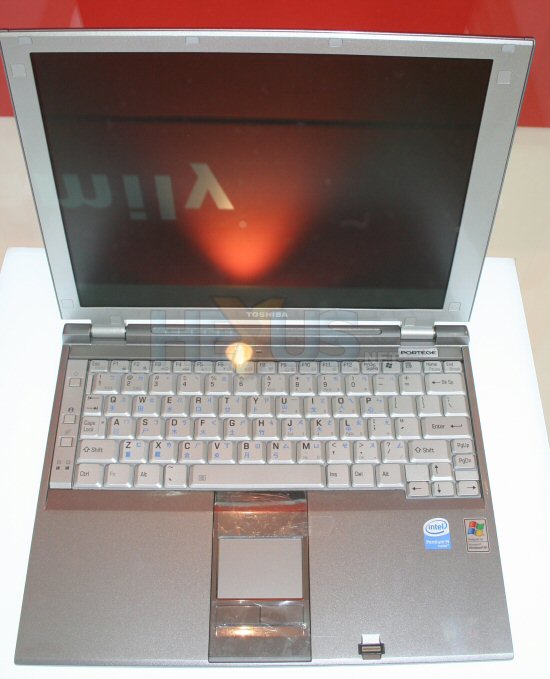 The Portege R200 has a 12.1" screen with a native resolution of 1024x768, has a 60GB hard drive and weighs in at a featherweight 1.2 kilos. Oh relief for my aching shoulders!