U.S. system builder iBuyPower is trying to turn it up a notch this week with the announcement of the all new Paladin XLC.
Not only is this beast of a system liquid-cooled and ready for aggressive overclocking, but it comes in a bright-red version of NZXT's new Phantom chassis, available exclusively to iBuyPower.
With the Paladin XLC, the company seems to be waging an all out war on heat. The CPU is attached to an Asetek 570LX self-contained liquid-cooling system with a massive 240mm radiator for maximum heat dissipation. The case itself is also kitted out with a pair of 200mm fans along the top panel and a further two 120mm fans mounted into the side.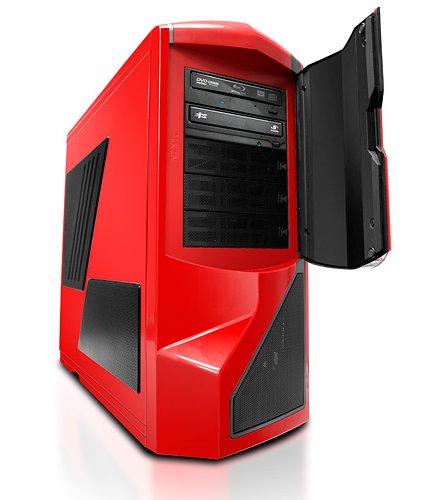 With all of that cooling, iBuyPower will gladly make use of it for you, offering to pre-overclock the CPU by up to 30 per cent above stock frequencies.
While all of the usual high-end parts are on offer, including Intel's top-performing hexa-core Core i7-980X, the system can also be outfitted with a selection of cheaper LGA 1156 CPUs for those without quite as deep pockets. A full range of graphics cards, SSDs and accessories are also available to help you build the system of your dreams.
The Paladin XLC is available to be configured now directly from iBuyPower starting at $1,459 for a model with a Core i7-930 and a Radeon HD 5830. The price will quickly balloon as you start tweaking the options, though. For those who aren't so keen on the cherry-red finish, black and white versions of the system will also be available in September.