Stereoscopic 3D may be the new hotness, but there aren't many solutions for taking it on the move. Bespoke system-builder iBUYPOWER is about to change that though with the announcement of the Battalion 101 W860CU-3D gaming notebook.



Super-powerful laptop



Based on the latest mobile Core 2010 CPUs, this latest laptop is quite the powerhouse. Dual- and quad-core processors are available, all the way up to the range-topping Core i7 920XM, while graphics duties are taken care of by a GeForce GTX 285M 1GB. All of this is needed to drive the 3D-capable 15.6in, 120Hz display that has a native resolution of 1,366x768. Of course, to make the magic happen, iBUYPOWER has thrown in a pair of NVIDIA's active shutter glasses. There's also the option of a Blu-ray drive for when you'd rather kick back with a film than play games. Prices start at $1,609 (around £1,250 including VAT) for the base model, but that can quickly rise to a wallet-destroying $4,646 (around £3,620 including VAT) with all of the upgrades selected.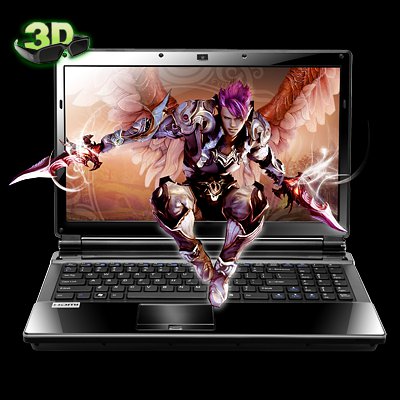 Two desktop models



The Battalion laptop is also joined by two desktop models, both featuring NVIDIA's brand- new GeForce GTX 460. As we found out earlier in the week, this card is quite the performer, meaning that these systems should both be pretty capable. The Paladin E370 is based on a liquid-cooled Core i5 750 CPU and starts at only $834 (around £650 including VAT). Its big brother, the Paladin F860, makes the step up to a liquid-cooled Core i7 930 processor and includes NVIDIA's 3D Vision kit to allow for gaming in three glorious dimensions. Prices for that model start at $1,849 (around £1,440 including VAT), but as with all iBUYPOWER systems, it can be fully configured on the manufacturer's website.



Available now





For anyone wanting 3D gaming on the move, the W860CU-3D laptop is available now directly from iBUYPOWER. The desktops don't seem to be on sale just yet, but the GTX 460 is being offered in some of the company's other systems right now.