CES 2010 is all about new technologies, and whilst we've been expecting a wave of 3D TVs, connected mobile devices and enhanced automotive solutions, we weren't by any stretch of the imagination expecting to see an Xbox 360 and a gaming PC offered inside a single chassis.
But, that's exactly what the folks at iBUYPOWER have in store with what's tentatively being dubbed the "Xbox 360 Hybrid PC".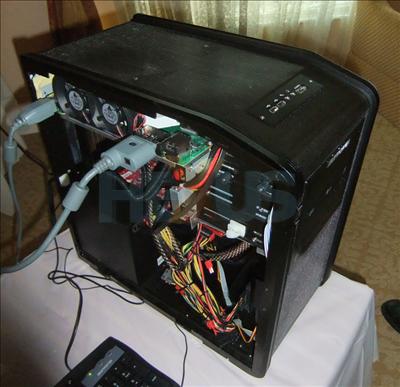 The U.S.-based system integrator, best known for its high-end gaming PCs, is showing off the concept at CES 2010, but adds that the prototype is merely designed to gauge the public reaction.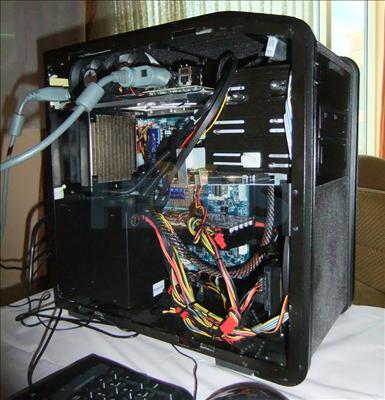 Most of the system is used to house the PC, and up top there's the entire innards of an Xbox 360 console. What's awkward in this early implementation, is that the console's cabling protrudes from the side of the chassis. Furthermore, whilst the Xbox 360 and PC can be used to power two displays, there's currently no option to attach both to a single display via a switch.
But then, why are we even contemplating the potential pros and cons? Who actually wants an Xbox 360 in their PC chassis? Anyone?