Software and Summary
Turns out the K65 RGB Mini hardware isn't all that's new. Corsair has taken this opportunity to publicly release its latest-generation iCue software utility. iCue 4 (4.9.338, to be exact), a whopping 750MB download, arrives with a sweeping face lift that helps modernise an interface that was beginning to look and feel stale.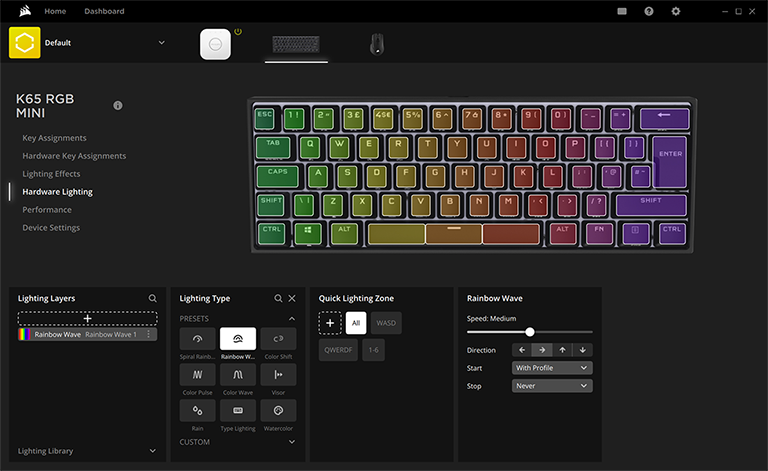 Corsair's streamlined aesthetic is definitely easier on the eye, and with an emphasis on helping more users achieve a certain level of customisation, the software now features myriad tooltips, step-by-step walkthroughs, and even a library list of video tutorials.
Lighting effects are easier for newcomers to get to grips with, instant lighting has been replaced with 'scenes' akin to the Philips Hue ecosystem, and speaking of Hue, a bridge on the local network is recognised by iCue 4, suggesting that Hue integration could be on the horizon. We expect to see the software evolve in the coming months, but even at this early stage, common tasks such as key assignments, macro recording and firmware updates are handled with relative ease.
Summary
Corsair's first foray into the world of 60 per cent gaming keyboards places an emphasis on compact dimensions and expansive customisation. Despite its tiny footprint, the K65 RGB Mini attempts to mimic full-size functionality through numerous Fn shortcuts, a choice of Cherry MX keyswitches, and optional multi-colour keycap sets that play well with the standard bottom-row layout.
Add iCue 4 and 8MB of onboard memory to the mix and you have more flexibility than most competitors in this segment. Good news for users embedded in Corsair's RGB-dressed ecosystem, but there is ample scope for improvement. Attempting to shoehorn so many secondary functions results in cluttered keycap legends, the plastic, hollow-feeling frame can't prevent keys from pinging during use, and some of the shortcut positions are bordering on unhelpful - try using U, H, J and K as your arrow keys and you'll see what we mean.
Bottom line: eye-catching and adorably small, the K65 RGB Mini brings Corsair up to speed with recent trends but doesn't quite live up to its £110 billing.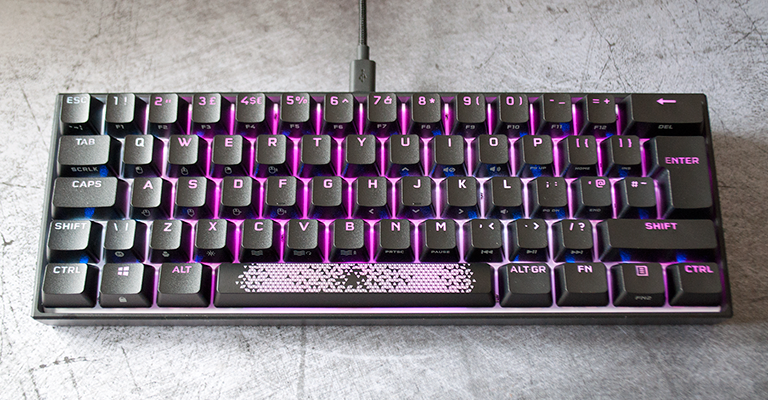 The Good

The Bad

Vivid RGB lighting
Good scope for customisation
Standard bottom-row layout
Detachable USB-C cable

Cluttered keycap legends
Keys exhibit a noticeable ping
No height adjustment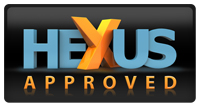 Corsair K65 RGB Mini
HEXUS.where2buy*
The Corsair K65 RGB Mini keyboard is available to purchase from Scan Computers.
HEXUS.right2reply
At HEXUS, we invite the companies whose products we test to comment on our articles. If any company representatives for the products reviewed choose to respond, we'll publish their commentary here verbatim.