VIA Technologies, Inc. has announced "a complete redesign of the original APC." (APC = Android PC) The two new APCs will be marketed under the names Rock and Paper. The new APCs offer upgraded specifications compared to the original VIA APC; faster processor, more flash memory and an interesting cardboard and aluminium case option.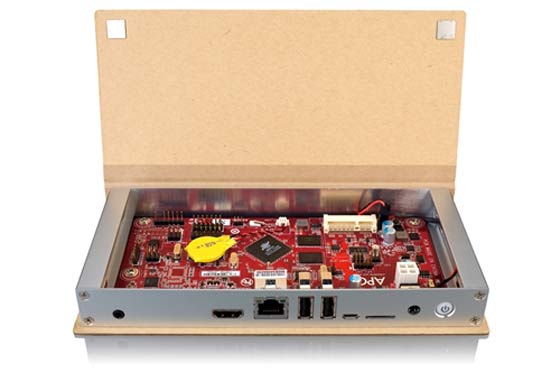 We saw the original VIA APC at Computex seven months ago (RRP US$49). The APC we saw last June was a board about half the size of a mini-ITX system board (VIA calls it Neo-ITX) but compatible with cases intended for mini-ITX. It was significantly bigger with more I/O ports than a RasPi but also aimed at a slightly different market of plug-and-go types and less towards computer system tinkerers. VIA's press statement at the time revealed its intentions: Richard Brown, VP of Marketing, VIA Technologies, Inc. described the original VIA APC as "Like a bicycle for your mind, APC will enable more people than ever before to explore the vast online universe." Now here we have a couple of faster, and more expensive, bicycles.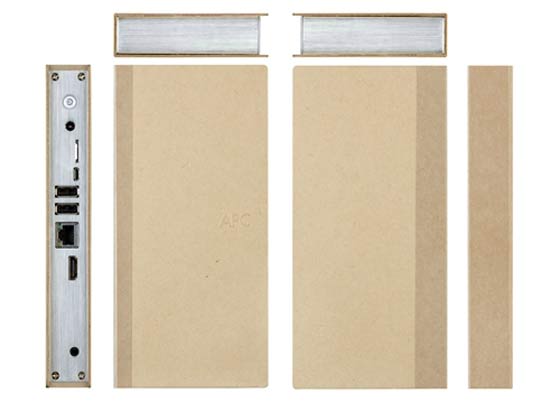 Let's get to the spec of Rock and Paper and look at the differences.
Optimized Android OS (4.0)
VIA WonderMedia ARM Cortex-A9 @800Mhz
4GB NAND Flash
512 DDR3 SDRAM
Hardware accelerated 2D/3D graphics and video
HMDI and VGA* (* Rock has a VGA port but Paper does not.)
1080p output
USB 2.0 (x2) and microUSB (OTG)
microSD slot
10/100 Ethernet
Audio out / Mic in combo
20-pin ARM-JTAG header
Extra GPIO, SPI and I2C busses on a header
The above table shows the specification of both Rock and Paper, the only difference is in the VGA port – Paper doesn't have one. There's another big difference not mentioned in the table above; Rock is a bare board and Paper comes fitted in a cardboard case with an aluminium spine/box inside it, to completely encase the APC.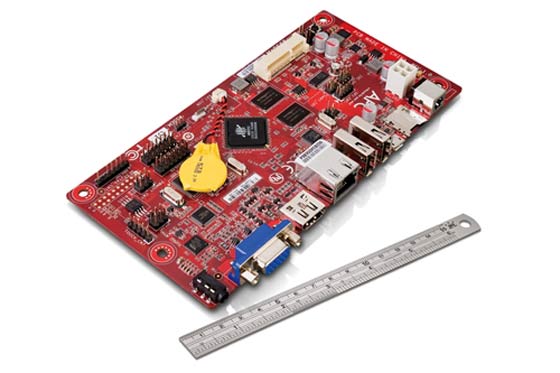 Based on the specifications given above the main enhancements to the two new APCs are; an ARM Cortex-A9 based SoC rather than Cortex-A11 and 4GB of flash storage rather than 2GB. However the enhancements come at a price...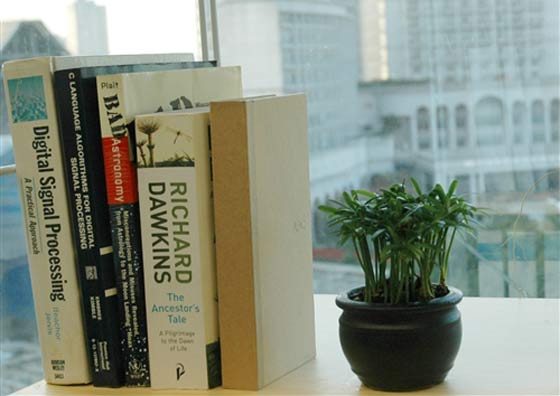 Rock is available immediately, priced at US$79. Paper is expected to begin shipping in March of 2013, at a price of US$99 (if you want to wait for an APC in a cardboard case that doesn't have a VGA port and pay more for it). Read more and place your orders here.