As Apple has continued to shift towards consumer electronics and non-traditional computers, its Xserve systems have started to look increasingly out of place. Now, the company has announced that it is finally departing from the rack-server market, and will stop selling the servers as of January 31 2011.
The Xserve 1U systems were launched in 2002 with PowerPC G4 processors, but transitioned to Intel Xeon CPUs with the rest of Apple's systems in 2006. Even though sales will end, the company will continue to provide full support, including honouring all warranties and extended support programs.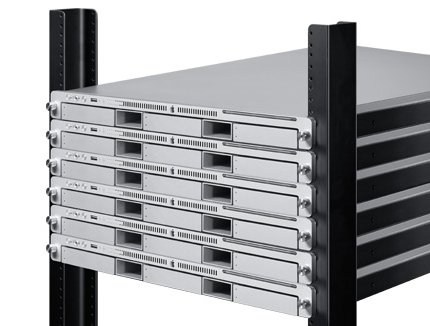 From this...
In an effort to aid anyone currently using an Xserve, the company has prepared a handy transition guide (PDF). The document recommends either moving to an all new Mac Pro-based server - which is now available on the Apple web-store - or a Mac Mini running OS X Server. Despite Apple's assertion that the Mini is the company's "most popular server form factor", we doubt there will be too much interest, especially since performance is - by Apple's own estimates - around 25 per cent that of an Xserve system.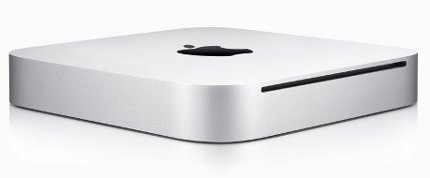 ...to this?
In fact, we really don't foresee either of these alternatives finding much favour with current owners, as neither is capable of offering the same sort of feature set as a rackmount server.
Though it's not clear if Apple is exiting the rackmount market for good, the company has categorically stated that it isn't developing a future version of the Xserve. In honesty, given this news we'd also be surprised if the server edition of OS X stayed in development for much longer.