BFG's ultra-high-end Phobos PC already packs enough power to satisfy the biggest of appetites, but the US-based manufacturer has seen fit to give it a little upgrade.
In the knowledge that a pair of GeForce GTX 275s are quicker than a single GeForce GTX 295, BFG now offers its system with NVIDIA's latest GPU configured in SLI.
On top of that, it's also now offering would-be-buyers the option to upgrade from quick Western Digital VelociRaptor hard drives to the very-quick Intel solid state drives.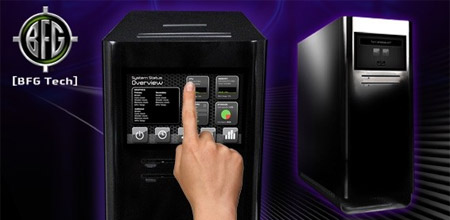 Prices still start from $3,000 and rise to over $10,000 with all the upgrades applied. Out of reach for most, but if you were contemplating getting one - and the BFG concierge service that comes with it - the SSD option might just be enough to convince you.
Official product page: BFGsystems.com