Knowing that we're pretty fond of the 15.6in Eee Top ET1602, we were naturally excited to see a 22in model sitting in the mock kitchen at ASUS' booth.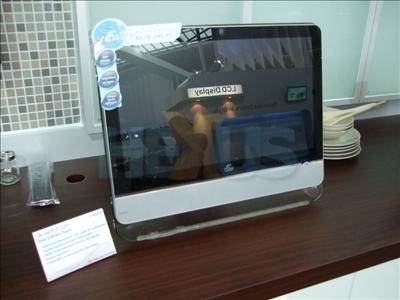 The all-in-one system sports a tantalising 22in touchscreen and retains all of the trendy Eee Top design aspects that make it one of the best-looking systems around. With CeBIT yet to officially get started, ASUS hasn't divulged any information on the 22in Eee Top's innards, so we're uncertain as to whether or not this is an Intel Atom-based machine.
What we do know, however, is that ASUS has thrown in a couple of noteworthy upgrades. While the Eee Top ET1602 we reviewed last month lacks any form of optical drive, ASUS has kitted out the 22in model with built-in Blu-ray functionality. Nice.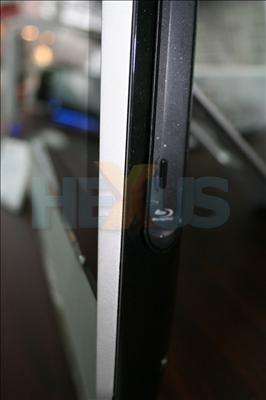 Considering the power required to decode Blu-ray movies, we'd have to assume that the system isn't using Intel's on-board graphics - a discrete GPU instead, we feel.

Over to the rear and the system's multimedia credentials are further boosted by evidence of an integrated TV tuner. ASUS isn't revealing any finer details just yet, but this is an all-in-one system that's certainly catching our eye.