You know what, CeBIT 2011 feels a bit weird. Considering that this is one the year's three major trade shows, it's a little unusual to see no new CPU launches, no new supporting chipsets and no new graphics cards.
What do we have instead? An ample supply of tablets and numerous solid-state drives. In terms of the latter, the introduction of SandForce's second-generation SSD controller has resulted in a long line of SF-2000-based drives waiting to be unleashed. One such drive is G.Skill's Phoenix II.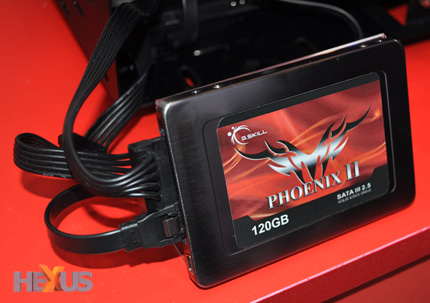 To be launched as a successor to the last-gen Phoenix Pro, the updated Phoenix II will utilise 25nm NAND flash memory and - thanks in no small part to SandForce's new controller - be able to hit read and write speeds of up to 550MB/s and 500MB/s, respectively.
That's pretty much identical to most other upcoming SF-2000 drives, but how accurate are the manufacturer's specified numbers? We were able to see the Phoenix II ploughing through a session of ATTO on an AMD Phenom II X6 system, and make no mistake, this second-gen crop of SandForce-powered SSDs are quick.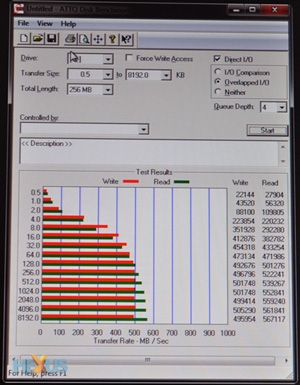 G.Skill's variant should become available soon, and though we're still awaiting confirmation of an official MSRP, the 120GB model is starting to appear at European retail priced at €299.