G.SKILL Annual Overclocking Event
PC memory and gaming accessories specialist G.Skill will be hosting its Annual Overclocking Event at Computex 2019 shortly, and the prize pot is bigger than ever at US$25,000. The OC events are scheduled to span 4 days from 28th to 31st May and G.Skill has secured a booth in the Nangang Exhibition Center, Hall 1 (TaiNEX 1), 1F, Booth J0617.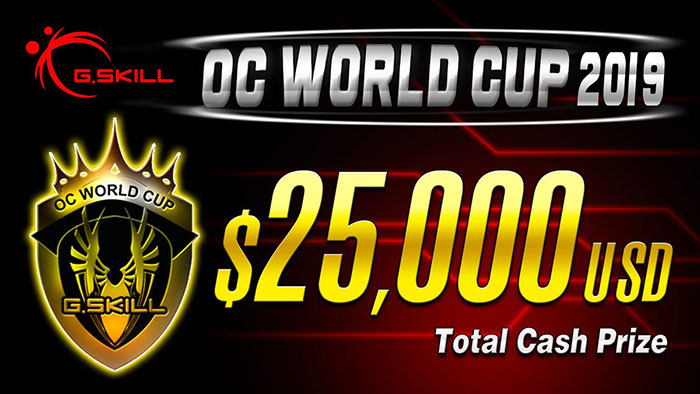 This year it will be G.Skill's 8th Annual OC World Record Stage and the 6th Annual OC World Cup. At the former, G.Skill has arranged for 15 professional overclockers from all over the world to attend, and they will be attempting to break as many PC benchmark world records as possible. Familiar names from previous events and from featuring in HEXUS news stories for achievements past, include; Toppc, Steponz, Der8auer, Dancop, Kingpin, and Splave.

As mentioned in the headline there is a US$25,000 prize pot available to those competing in G.Skill's 8th Annual OC World Record Stage. The top prize is a $10,000 cheque and a Tek-9 Icon 3.0 GPU LN2 Pot from Kingpin Cooling.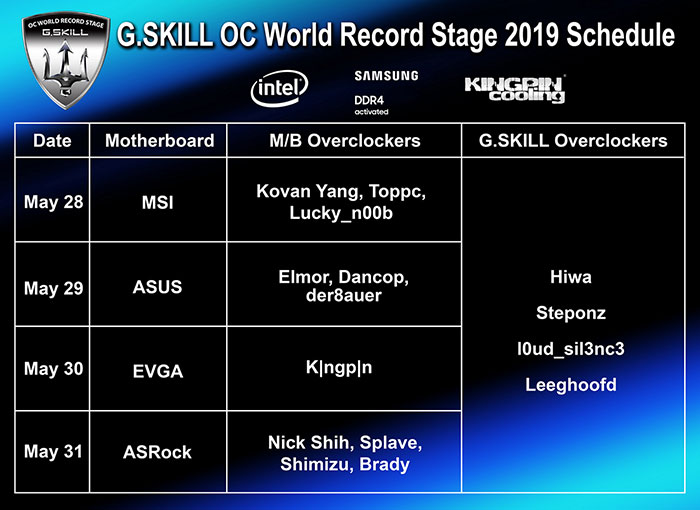 Additionally attendees at G.Skill's booth will be able to enjoy the OC World Cup 2019 competition featuring nine skilled overclockers that have made it from the qualifying rounds, using the latest Intel, Samsung, and G.Skill high performance hardware.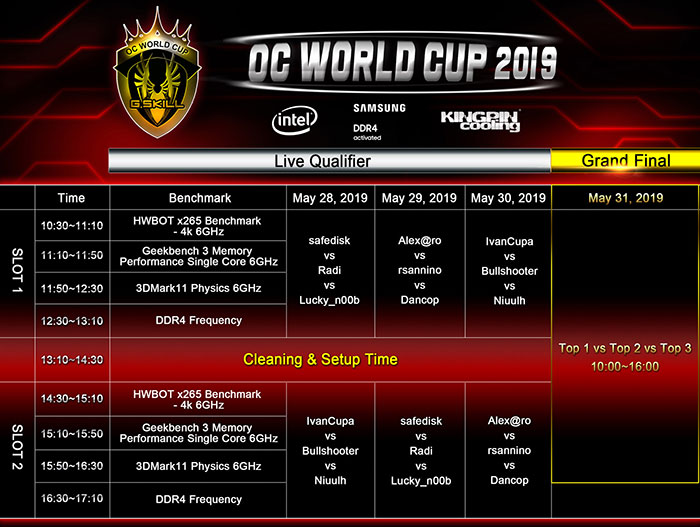 G.Skill Extreme Mod Stage
It won't be all computer guts, anxious OC experts, and LN2 at the G.Skill booth. The G.Skill Extreme Mod Stage 2019 will provide a calmer, crafted, and even artful counterpoint to the OC shenanigans during course of the week.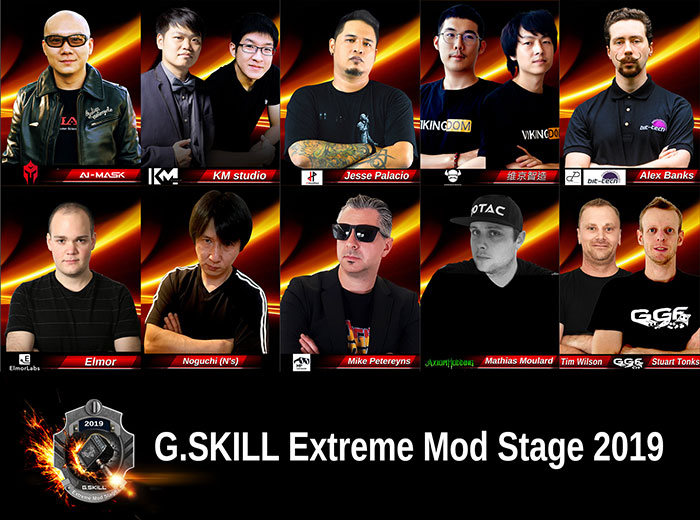 G.Skill says that 11 of the world's most creative and special system mods will be on display at the G.SKLL booth during Computex. These system mods have been "carefully designed, crafted, and assembled," by a host of the world's top PC builders, as pictured above. You will see that Alex Banks will be representing HEXUS sister publication Bit-Tech at this event.