SandForce-based solid-state drives are coming thick and fast, and G.Skill is looking to extend its existing range with the launch of the Phoenix Pro.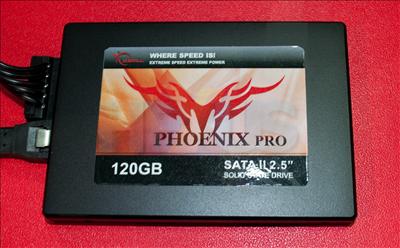 The drive, pictured above and on show at this week's Computex, makes use of the familiar SandForce SF-1200 controller but hopes to differentiate itself from the crowd with a custom firmware.
According to G.Skill, said change will provide 4KB random write performance of 50,000 IOPs, as well as maximum read and write speeds of 285MB/s and 275MB/s, respectively.
Impressive numbers, and G.Skill tells us the 120GB model will be launched in around a week's time. Stay tuned as we're working to get pricing details and we'll also be putting the drive to the test in a forthcoming HEXUS review.