Taiwanese storage specialist QNAP has introduced two new business NAS servers to its ever-expanding range in the form of the two-bay TS-239 Pro II and four-bay TS-439 Pro II.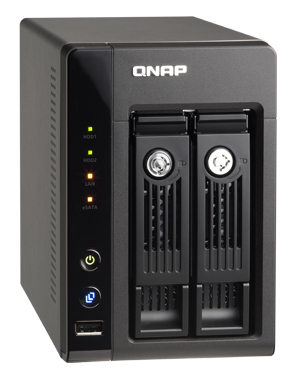 Arriving as the successors to 2009's TS-239 and TS-439, QNAP's Pro II models are equipped with Intel's recently-unveiled Atom D410 single-core processor, which QNAP reckons is sufficient to provide "high performance, highly reliable networked storage".
Both models ship with version 3.2 of QNAP's NAS management software - complete with a number of business-specific features such as iSCSI service functionality, SPC-3 Persistent Reservation for clustering in VMware and Windows Server 2008, WebDAV, Share Folder Aggregation, Wake on LAN, scheduled power on/off and policy-based unauthorised IP blocking.
File server, FTP server, printer server and web server functionality features as standard, and both devices are compatible with VMware's vSphere4 (ESX 4.0) virtualisation platform. Even Mac users are catered for, with QNAP stating that Apple Time Machine backups are now supported.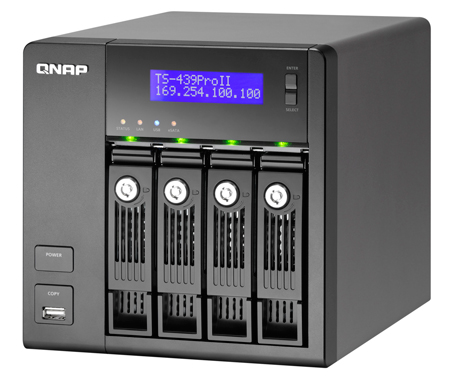 Sound like the ideal storage solution for your business? Both the TS-239 Pro II and TS-439 Pro II are available from the QNAP store priced at £339.95 and £526.95, respectively.
Hit the official product pages (TS-239 Pro II, TS-439 Pro II) to see take a closer look at the extensive feature lists.