Seems like it was only yesterday that G.Skill joined the high-speed DDR3 game with the launch of its 2GHz Perfect Storm memory kit, but it's now going one step further with the launch of a kit that it claims is the world's fastest DDR3 memory.
It's called the Perfect Storm 2133 CL9, and as its name suggests, it's a 6GB tri-channel DDR3 memory kit clocked at 2,133MHz - albeit with a lacklustre CAS latency of 9.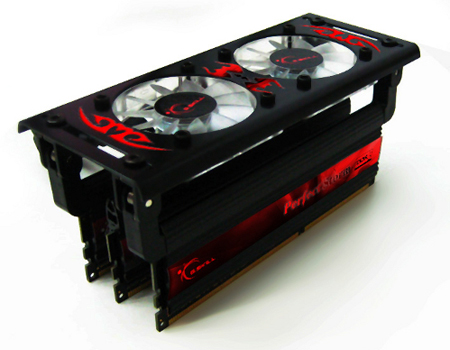 G.Skill's kit is backed by a lifetime warranty, and it's targeting the Core i7 overclocking crowd. There's no mention of pricing yet, but the "world's fastest" isn't going to be cheap.
If the Perfect Storm's blood-red aesthetics aren't your cup of tea, G.Skill is also launching today its Turbulence Fan.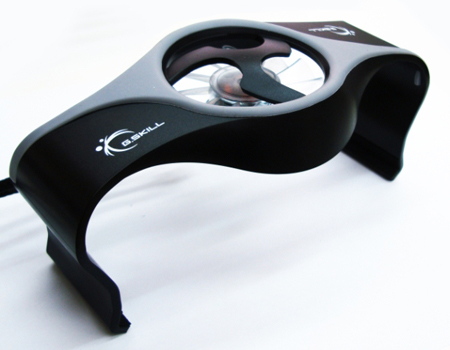 The fan will be available in both black and grey finishes, and promises to "decrease the temperature of memory kits effectively, while maintaining a silent solution that will not audibly interfere with the environment". Sounds useful, and it certainly looks the part.