Corsair may have started out making memory, but over the last few years the company has diversified into making a range of top-end PC components. The latest of these ventures is the Gaming Audio Series HS1, which takes the company's dedication to quality and applies it to a USB gaming-headset.
Rather than jump in with an inferior product, Corsair has clearly spent time developing the HS1s. The headset makes use of large 50mm drivers to deliver rich, accurate and full-bodied sound while minimising distortion.
The closed design with memory-foam earpads should also help to block-out ambient noise while remaining comfortable, making these cans ideal for long gaming-sessions and LAN-parties. The pads can also be replaced to ensure a perfect fit that will mould to your head.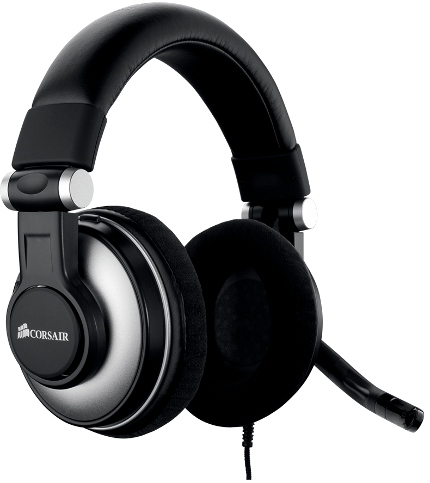 As with any good gaming-headphones, the HS1s also feature a uni-directional noise-cancelling boom-mic. This has been specially tuned to allow for clear and uninterrupted communication, whether it's in-game or when chatting to friends.
Even though Corsair was designing them for gaming, the headphones will provide an excellent experience for movies and music. The sound-quality is universal, but the manufacturer has also included support for Dolby Headphone to help reproduce surround-sound from DVD and Blu-ray movies.
Corsair doesn't put its name to inferior products, and we expect the HS1s to show the same quality as its cases, PSUs and memory. The new headphones should be available immediately, though the manufacturer hasn't specified pricing.
*Update* SCAN.co.uk* now has the Corsair HS1 headset up for pre-order priced at £83.57.
*As always, UK-based HEXUS.community forum members will benefit from the SCAN2HEXUS Free Shipping initiative, which will save you a further few pounds plus also top-notch, priority customer service and technical support backed up by the SCANcare@HEXUS forum.