Back in August last year Acer hosted its Next @ Acer presentation at the IFA 2018 in Berlin. One of the biggest crowd-pleasers at the event was the Acer Predator Thronos motorised gaming cockpit. Our report from the event showed people taking it in turns to try out a demo setup which allowed attendees to game on a triple curved monitor setup powered by a beefy Acer Predator PC.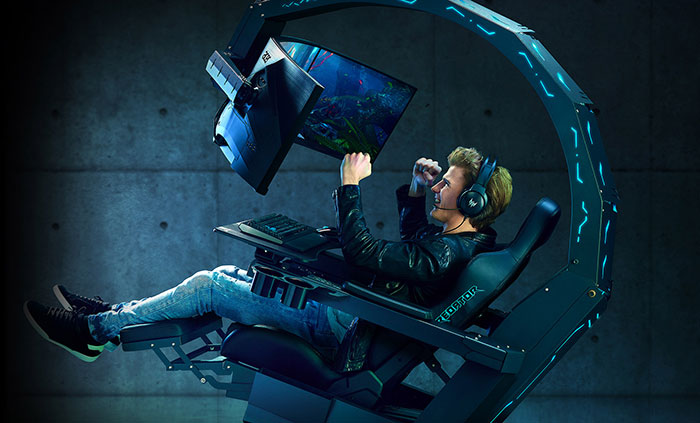 To recap the key qualities of the Acer Predator Thronos, it features the following:
Motorised Cockpit w/ control arch and one-click transformation and up to 140 degree tilt
Supports up to Triple Monitor Setup
Deep Impact Vibration Function
Integrated mechanised keyboard tray with full mousepad covering
RGB LED highlights in the Thronos frame
Perfectly Integrates with Predator Devices
Cup holders
Today's news, via Germany's WinFuture is that the Acer Predator Thronos has started to become available in Europe. Many HEXUS readers were interested in the price following our original report, and the good news is that we now know the price, it starts from €18,000 in Germany. However, that is also the bad news (the price).
If you still have some cash to spare to spend on your setup beyond the entry price, Acer would like to tempt you with a couple of bundles. First of all there is a Predator Thronos gaming cockpit plus trio of 27-inch Predator Z271U gaming monitors (WQHD, 144Hz) bundle that retails for a smidgeon under €20,000. If you would like to add a Predator Orion 9000 desktop PC, plus matching headset, keyboard and mouse you can up the price to almost €25,000.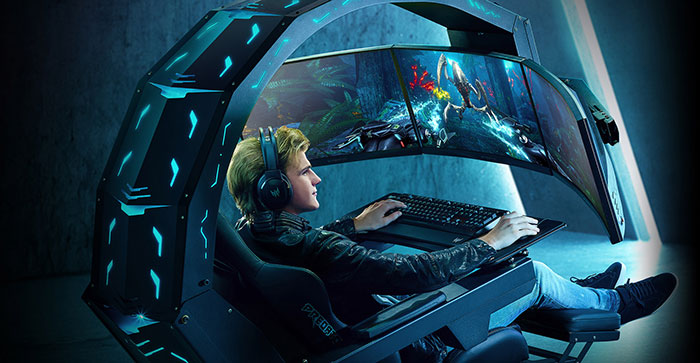 Orders take about 6 to 8 weeks to be fulfilled and Acer sends technicians to build and setup the system at your home 'for free' as part of the deal. Bi-annual servicing, on request, is included for the span of the two year warranty period.