Corsair has launched its new K68 RGB dust and spill-resistant mechanical gaming keyboard with individually backlit and programmable keys. To verify its dust and water-resistance Corsair has had the keyboard certified to IP32. Corsair uses Cherry MX keys in the new K68, but limits the choice to just the linear non-tactile gamer-favourite 'Red' variety.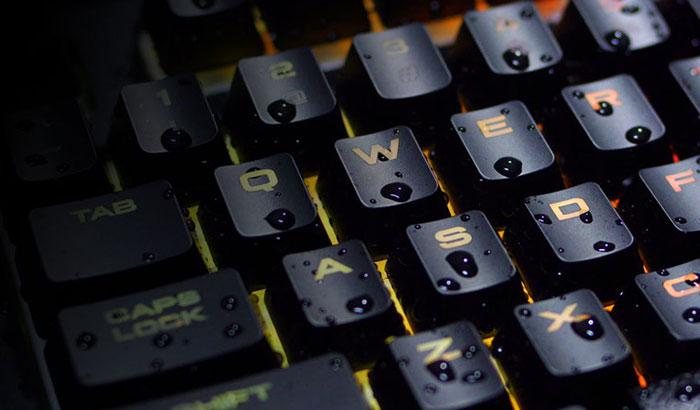 To make it easy to get the most from the frill and utility that individually programmable RGB lighting provides, the PC components and accessories maker bundles its powerful Corsair Utility Engine (CUE) software. As well as addressing your mechanical keyboard this software will allow you to sync colour and lighting schemes between other CUE compatible peripherals. CUE goes beyond lighting to facilitate key remaps, macros, and more.
To meet the IP32 standard Corsair had to surround each Cherry MX RGB key by a rubberized shield that stops liquids and blocks dust, without blocking the RGB lighting from shining brightly beneath. It should shrug off dust accumulation and late night soda spills with ease. Cheery MX keys also have a good name for reliability and Cherry claims each individual keyboard keyswitch is rated for 50 million key presses.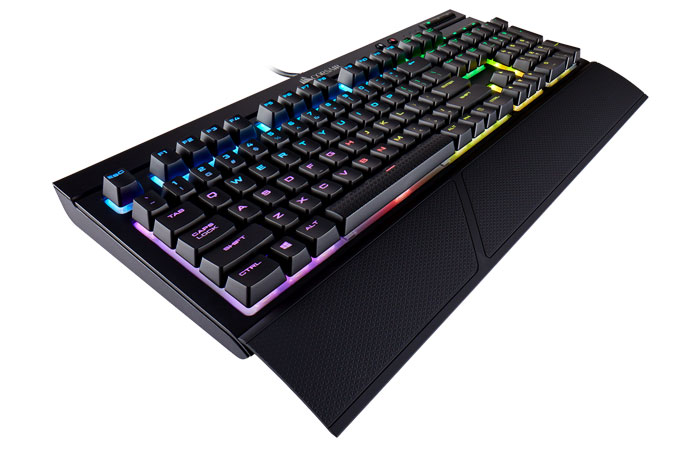 Extras provided with the K68 include a removable full-length wrist rest for comfort, dedicated volume and multi-media controls, and a Windows Key Lock Mode to prevent untimely accidental gaming interruptions.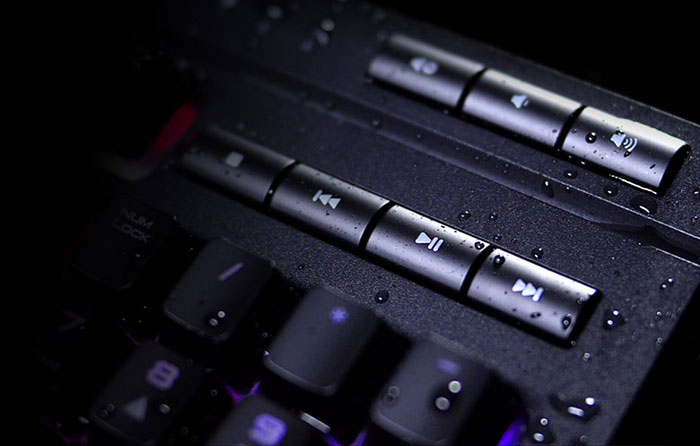 Other important specs of the K68 RGB can be found on the dedicated specs page here. Notably this keyboard weighs 1.41kg, measures 455mm x 170mm x 39mm, and comes with a captive rubber tangle-free cable. Corsair provides a two-year warranty and pricing, depending upon your region is as listed below:
| | | |
| --- | --- | --- |
| Region | K68 RGB Regional SKU | MSRP |
| North America | CH-9102010-NA | $119.99 (Exc. TAX) |
| UK | CH-9102010-UK | £119.99 (Incl. TAX) |
| Germany | CH-9102010-DE | € 149.90 (Incl. TAX) |
| France | CH-9102010-FR | € 149.90 (Incl. TAX) |
| ANZ | CH-9102010-NA | $219.99 (Incl. TAX) |
| Netherlands | CH-9102010-NA | € 149.90 (Incl. TAX) |