Packard Bell has already announced a variety of new products in preparation for the arrival of Microsoft's Windows 7 operating system, including a pair of useful-looking all-in-one touchscreen PCs.
However, for those wanting to take advantage of Windows 7's multi-touch functionality without shelling out for an entire new PC, Packard Bell has you covered with its upcoming 20in monitor, the Viseo 200T Touch Edition.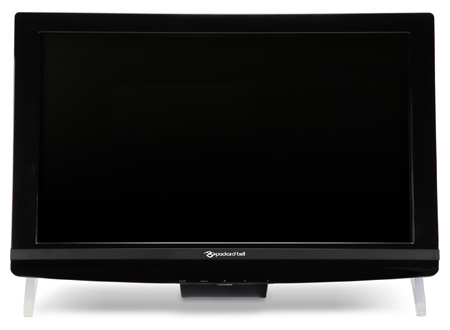 Packard Bell's calling the 20in display a "perfect match" for Windows 7 PCs, and the Viseo 200T offers a 50,000:1 contrast ratio, 5ms response time and 16:9 aspect ratio. Built into the screen's black shell are a pair of stereo speakers, and connectivity comes in the form of VGA and DVI.
A promising start, but Packard Bell has thus far failed to mention the screen's maximum supported resolution. The focus, instead, lies with the display's support for multi-touch interaction.
If you're looking forward to the prospect of manipulating your desktop with multi-touch gestures, the Viseo 200T Touch Edition will hit store shelves in mid-October priced at £199. Something tells us it'll be one of many touchscreen monitors on offer.