AMD's revitalised VISION has already resulted in supporting systems from the likes of Dell and Acer, and it looks as though Packard Bell - an Acer subsidiary - is now getting in on the act.
Unveiled today is the Taiwanese manufacturer's latest addition to the dot line of netbooks, dubbed simply the dot a.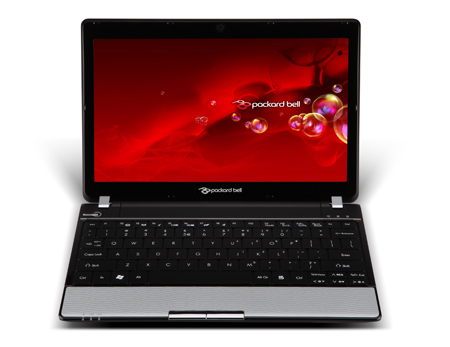 The 11.6in ultra-portable AMD-powered system measures less than 25mm thick and weighs 1.35kg.
Available in a choice of Black, Silk Silver or Cashmere Red finishes, the netbook features a patterned outer cover that Packard Bell reckons "enhances the visual richness and adds a soft and warm touch".
The keyboard looks a decent size, and there's a multi-touch trackpad for all your usual gesture controls. What helps the dot a stand out amid an Intel Atom-based crowd, however, is the choice of internal components.
Dot a can be configured with a choice of three AMD processors; the 1.2GHz V Series V105 (single-core), the 1.7GHz Athlon II Neo K125 (single-core) or the 1.3GHz Athlon II Neo K325 (dual-core). Your choice of CPU is then paired with AMD's M880G chipset and accompanying Radeon HD 4225 graphics, as well as 4GB of memory and a 640GB hard disk.
A useful-looking combination for an 11.6in system, and Packard Bell rounds off the spec sheet with a multi-card-reader, a 1.3 megapixel webcam, HDMI out, Microsoft's Windows 7 operating system and Adobe Photoshop Elements 8, which is no doubt bundled to highlight the fact that dot a's graphical prowess is beyond that of a regular netbook.
As for battery life, a six-cell pack is used to power the device and we're told it'll deliver up to seven hours of usage from a single charge.
Packard Bell's dot a will reach stores in "summer 2010" priced from £399, putting it right up against the ASUS's Eee PC 1201N. Question is; dual-core Athlon and Radeon HD graphics or dual-core Atom and NVIDIA ION graphics?