Packard Bell has today announced its latest netbook, the dot m/a. The system, pictured below, is dubbed a "netbook evolution", and sports a single-core 1.2GHz AMD Athlon 64 L110, AMD's RS690E chipset and ATI Radeon X1270 graphics.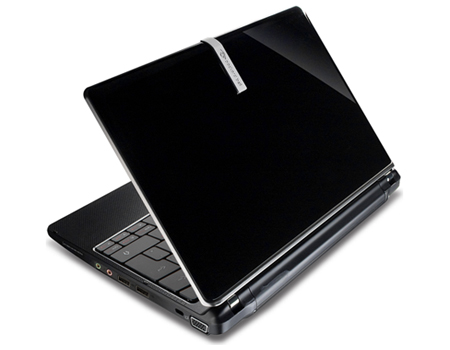 Sound familiar? Well, it should, it's identical to the also-new LT3103u from Gateway. No real surprise, considering that both Gateway and Packard Bell are subsidiaries of Acer, but the announcement of the dot m/a brings with it further details - we now know the seemingly-interesting AMD-based netbook will be available in the UK next month priced at £349.99.
Don't get too excited just yet, though. Packard Bell also reveals that the dot m/a's base specification won't be as generous as Gateway's $399 LT3103u. Packard Bell's system will offer less storage - down to 160GB - only 1GB of RAM, and a lacklustre three-cell battery as standard. A 320GB hard drive, 2GB of RAM and a six-cell battery are all optional extras, and no doubt likely to take the price above and beyond £400.