Well known for dabbling with NVIDIA GPUs, Point of View and TGT have announced GTX 560 Ti SKUs that now boast 2GB of onboard GDDR5 memory.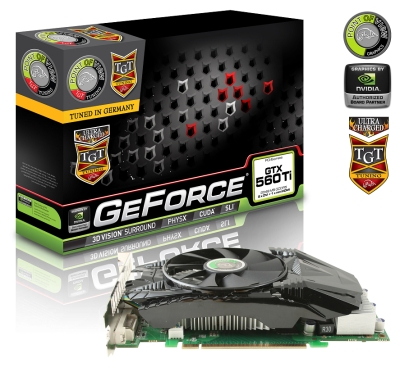 The new line-up comes in two factory-overclocked variants - both said to be based upon a proprietary high performance and wide bandwidth hardware design, with (sic) silent 90mm fan cooling.
First off the bat is the Charged SKU, which delivers core speeds of 860MHz, shader speeds of 1,721MHz, and GDDR5 speeds of 4,008MHz effective. Next is the Ultra Charged SKU which pushes the boat out, with speeds of 911MHz, 1,822MHz and 4,008MHz effective for the GPU, shaders and memory, respectively.
There's no word on pricing, but we're told that availability should be imminent.