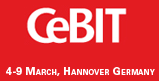 ATI (AMD) took the performance crown for the fastest graphics card in town with its twin-GPU Radeon HD3870 X2 that was released just over a month ago.

NVIDIA's been readying its own dual-GPU response for some time now and we saw mechanical samples of the GeForce 9800 GX2 - a SKU that amalgamates two G92 chips into one package - back in November and, more recently, at CES 2008.

CeBIT 2008 marks the watershed for public displays of the behemoth, and Albatron was one of the very first to have it behind Perspex.

HEXUS snuck in on pre-show day and took a few shots.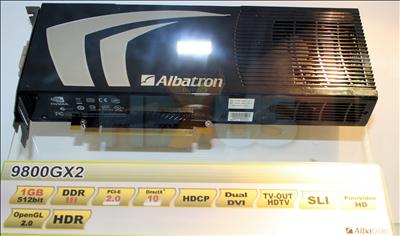 Most likely running at 600MHz core, 1,500MHz shader, and 2,000MHz GDDR3 memory, the 9800 GX2 is a little more than two GeForce 8800 GT 512s working in pre-configured SLI.

NVIDIA, rumours say, has been having problems in ensuring that the extra-large card works within acceptable thermal tolerances.

Whatever the case, the 9800 GX2 is due to be released imminently and, on paper, should usurp the Radeon HD 3870 X2 as the speediest single graphics card money can buy.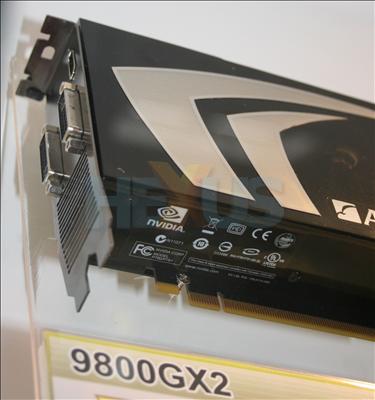 Yum, yum. Expect the HDMI-bearing card to cost between £350-£400.