Built for the gamer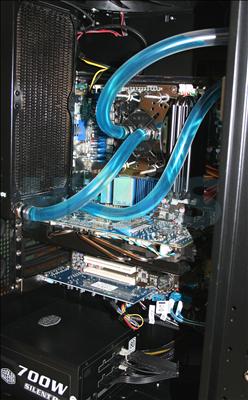 The large radiator is cooled by a couple of 120mm fans - that ship with the chassis - right behind it, and the cooling all fits together well, yet the cooling's pretty loud even when the system's idling.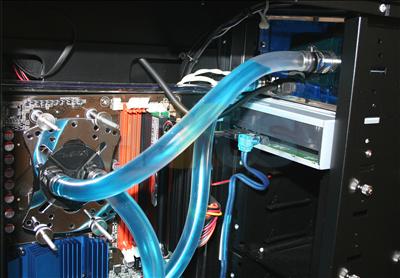 It's the first time we've seen DDR3 used on with an AMD pre-built system, and CyberPower uses 4GB of OCZ DDR3 operating at a blistering 1,700MHz.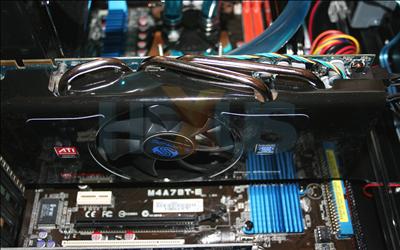 Ostensibly a gaming system, Sapphire's Radeon HD 4870 1GB is a sensible choice, but, as you can clearly see, it's not watercooled. We'd have shelled out the extra pennies for the dual-GPU Radeon HD 4850 X2 2GB, though.

The rest of the specification is decent enough, including a combination Blu-ray and HD DVD (reading) optical drive, 700W Cooler Master PSU, Creative X-Fi Xtreme Audio sound, 750GB hard drive, and Vista Home Premium 64-bit.

A peek at what's to come, please head back in a few days for the full review. Until then, we'd love to hear your initial comments in the forums. Would you spend £1,200, including VAT, on a system with these innards?
Sign in for the best HEXUS experience
LOG IN