Introduction
We've been hearing from the industry that 2009 will be the year that, without a shadow of doubt, notebook sales will eclipse desktop's. We'll also be seeing a number of smaller form factor desktop PCs, with low-power a stated aim.

Does that then mean that the uber-powerful, pre-overclocked gaming PC is dead? Not if companies such as CyberPower have their way. The firm, based in Gateshead, is the UK arm of Cyberpower, Inc, and it has been selling high-end desktop and notebook systems for a short while now.

With AMD's Phenom II AM3 launched this month, CyberPower harnesses the technology in a big beastie of a system, dubbed the Ultra Perseus.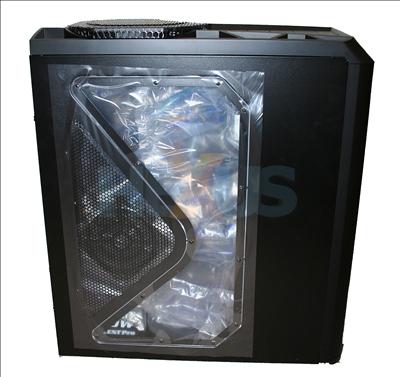 Packed into an Antec Twelve Hundred chassis, anti-static packaging just about manages to hide a pipe running from the CPU block. The Ultra Perseus ships with liquid cooling as standard, then, and the packaging keeps it in place during transit.

You'd better gird your loins and think of a gym membership when shifting the box around, because it weighs just shy of 25kg.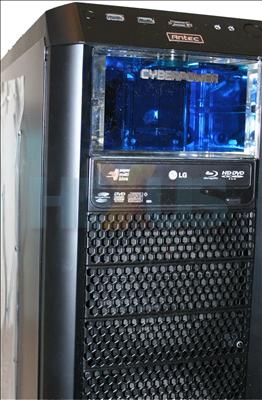 CyberPower uses the top 5.25in bays to hold the reservoir/pump combo - the Twelve Hundred is hardly short on space.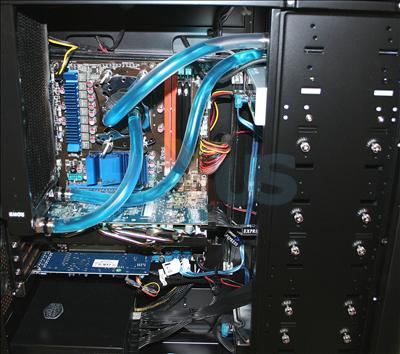 A peek inside and an ASUS M4A87T-E AM3 (790GX) motherboard looks diminutive. Under the waterblock, part of an XSPC setup, is a triple-core AMD Phenom II X3 720 Black Edition CPU; a slightly strange choice on a £1,199 system with liquid cooling as standard. However, it's overclocked from a base speed of 2.80GHz to
3.70GHz
, but we'd have added the extra £30 or so and gone for a quad-core X4 910 instead.