The Sickweather app works by plotting reports of flu, colds and other maladies, gathered from Twitter and Facebook, onto a map. It uses the data to then warn users before they approach "sick zones" as they travel. Could it become a useful tool for the traveller just like modern satnav data is enhanced with traffic and accident reports?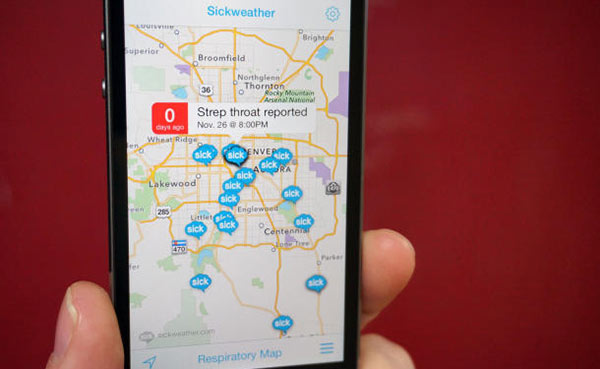 Users of the Sickweather app can also find out which of their friends are feeling under the weather and the app even suggests users to "recommended remedies" for their ailments. Personally I would just use it as an indication to avoid personal contact with such a friend for the next week or so.
Since data on the app is collected through social media websites, monitoring for words such as 'sick' and 'flu' to section out areas with a high concentration of people complaining about being ill. It does cleverly discard comments such as 'that is a sick joke' and 'One Direction infection'. You can filter the map by 23 symptoms and illnesses, or into one of four categories: gastrointestinal, respiratory, environment and childhood.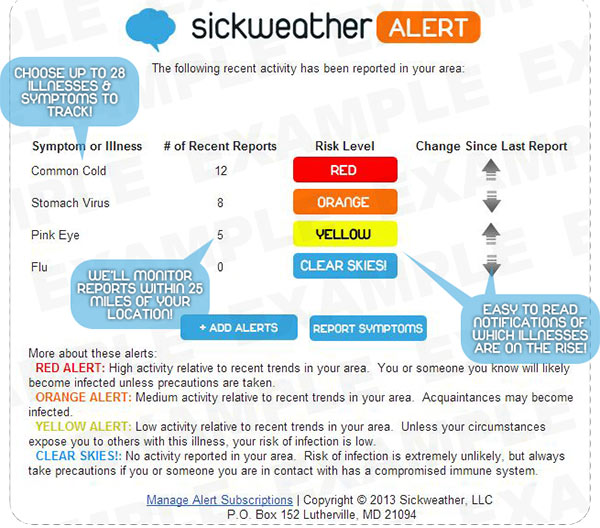 Graham Dodge, CEO and co-founder of the Sickweather app mentions that the they "have no agenda as to what people should do once they get notifications, but if our alerts at least prompt someone to wash their hands a little more often" he thinks "that will have a profound impact on the spread of illness," The tracking data could also be interesting for people who are looking to investigate how illness is spreading across specific regions. The data provided can, of course, only be used as an aid as there's no actual way of collecting the real numbers just from social media website mentions of sickness and symptoms.
As well as the iOS app Sickweather can be accessed via its own webpage or a Facebook app. While the app at this time doesn't seem to be seriously useful perhaps in the much more connected wearable biometric tech infused future such a system could prevent spread of such serious viruses like SARS and Bird-Flu which had everyone worried a few years back.