Several months back, we reported on the iPad 4G's inability to function in 4G outside of the US and Canada, with standards organisations from several governments making legal filings against Apple for its misleading advertising.
It now seems that, rather than fighting a losing battle, Apple has opted to simply rename its iPad 4G once and for all, with, in several countries, the device now rather descriptively named the iPad Wi-Fi + Cellular. Lacking the appealing ring of '4G', we wonder, if at all, Apple's decision will have an impact on sales of the tablet.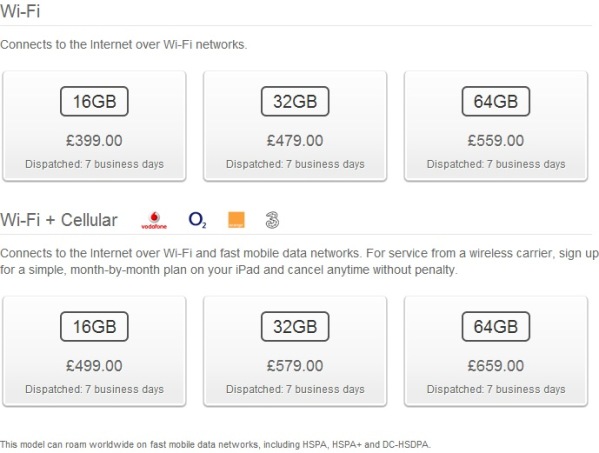 With any luck, this move will prompt the firm to push forwards on a release later this year that includes support for the spectrums adopted and, to-be-adopted, by countries outside of the North American continent; not that the UK is any closer to a 4G roll-out in the meantime.