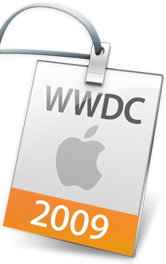 Apple's annual Worldwide Developers Conference (WWDC) is set to get underway at 6pm GMT today, starting with a keynote delivered by Apple's senior vice president of worldwide product marketing, Phil Schiller.
The event, held in San Francisco, is designed to showcase Apple's latest software to developers, and provides technical sessions and hands-on labs presented by Apple engineers. However, despite its software-centric origins, over half of the last ten WWDC events have served as a platform for Apple hardware announcements.
With WWDC's track record of product announcements and Apple's tendency to keep upcoming hardware under wraps until the final hour, rarely does a developers conference pass without rife speculation regarding new product launches. 2009 is no exception.
So what can we expect to see at today's WWDC keynote? Apple's keeping any-and-all announcements closely guarded, but there's no harm in a little speculating, so here's what we think might be unveiled:
The probable
Given that WWDC is, for the most part, all about the software, we can expect to be given a closer look at two of Apple's major upcoming launches - iPhone OS 3.0 and Mac OS X 10.6 Snow Leopard.
iPhone OS 3.0, first announced in March 2009 and to be made available to iPhone customers this summer, is said to introduce over 100 new features - including long-awaited support for cut, copy and paste. The software is certain to feature heavily in Schiller's keynote, and it's widely believed to be joined by iPhone hardware revisions, too.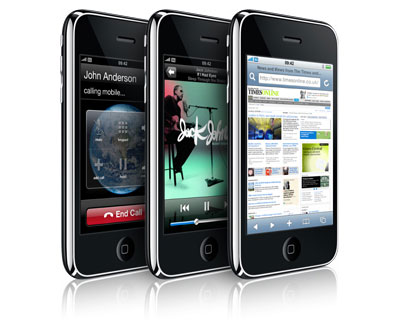 According to the grapevine, Apple will be introducing a new version of its 3G handset that's able to record video, as well as host video calls. In addition to the upgraded camera, many also believe Apple will raise the capacity of iPhone handsets by introducing a 32GB option - perhaps at the expense of the existing 8GB model.
As for Snow Leopard (Mac OS X v10.6), it was announced at last year's WWDC and was then expected to ship a year later. Fast forward 12 months and we've yet to be given a thorough insight into Apple's next major operating system. With the hype growing around Microsoft's Windows 7, we'd expect Apple's Snow Leopard to come to come out fighting - most probably with the aid of one of its infamous cat-fight advertisements.
The plausible
Conjecturing somewhat, we might also be led to believe that Apple will introduce a lower-cost iPhone, priced somewhere in the region of $100. Despite Apple's reluctance to slash prices in a dwindling economy, financial analysts suggest that a cheaper iPhone is happening - and that it'll provide fewer features and a lower storage capacity.
In addition to the cheaper handset, rumours also suggest that Apple will attempt to increase the iPhone's market share by making it available from additional carriers. In the US, Verizon is rumoured to be on the verge of offering iPhone handsets, and the UK's Orange network is believed to be stripping O2 of its iPhone exclusivity.
It appears as though it'll be an iPhone-headed event, and if we're to see new hardware, there's a chance it could be powered by NVIDIA. Given the close relationship that has built between NVIDIA and Apple in recent years, it isn't a stretch of the imagination to believe that NVIDIA's Tegra could be at the heart of a new iPhone handset.
The preposterous
The iPhone and Mac OS X Snow Leopard are expected to headline WWDC '09, but there's always a possibility of a surprise or two. Historically, Apple's "one more thing" has been announced by CEO Steve Jobs and there's a slim chance of the Apple co-founder returning to the stage for a brief flurry.
Should that be the case, he'll need to be armed with an announcement that'll send millions of Apple faithful into a simultaneous orgasm. What might that be? Well, it's very much a rumour, but we've been hearing whispers of an NVIDIA acquisition. Apple appears to have grown close to Jen-Hsun Huang's graphics giant, and acquiring the Green Team could pave the way for a number of graphics-heavy products - we're thinking an ultra-portable but full-HD tablet/netbook, or even an Apple games console.