At the end of the trading day yesterday Apple released its Q4 2017 financials. The results were good with revenue up 12 per cent and earnings per share up 24 per cent. Furthermore services revenue reached an all-time high. In the wake of the news of better than expected results Apple shares have traded (afterhours) close to valuing the company at $900 billion for the first time ever.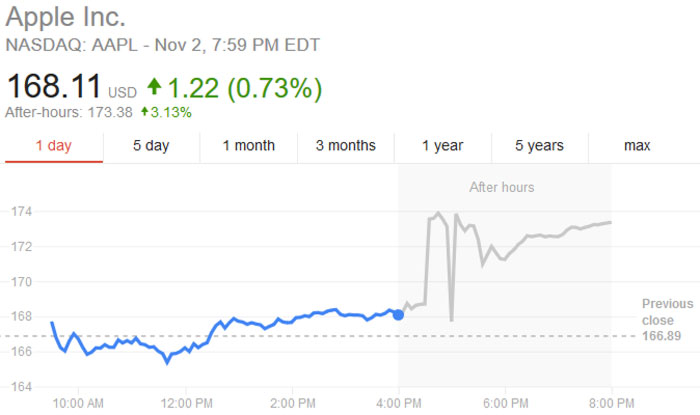 Behind the expectations busting performance in Q4 were the following highlights:
46.7m iPhones were sold, beating analysts' estimates of 46.4m, generating $28.9bn
Sales of Mac computers rose 25 per cent YOY to $7.2bn
iPad sales climbed 14 per cent YOY to $4.8bn
Record services revenue, up 34 per cent YOY to $8.5bn
Other products sales revenue climbed 36 per cent to $3.2bn
Sales of products in China were up 12 per cent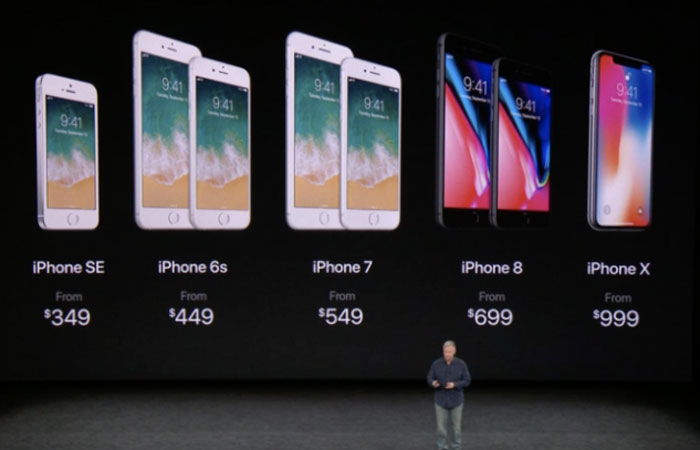 In addition to the above Apple has stellar expectations for the iPhone X, which becomes available worldwide today. I'm in Taiwan at the time of writing (8 hours ahead of UK time) and the news reports show stores opening to floods of people who just want to get an iPhone X. There are similar scenes unwrapping around the world and the usual photos of incomprehensible queues in places like Australia, Singapore, Thailand, USA and UK.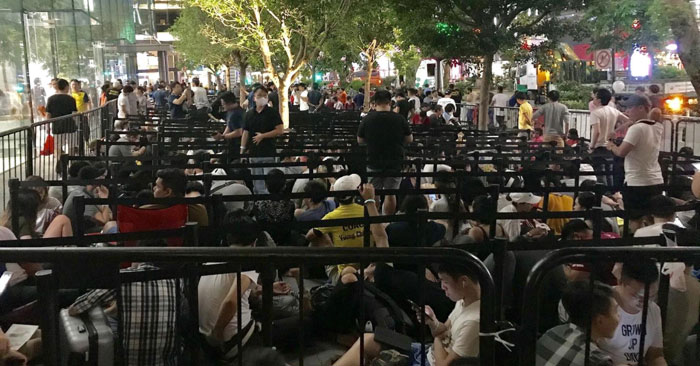 Apple reckons the next quarter will be a really lucrative one with availability of its new iPhone 8, 8 Plus and X expected to be major contributors to an estimated $84bn to $87bn revenue haul.
If you are more interested in the technicalities of the Apple iPhone X, launched back in September, a YouTuber has already done a teardown of this pricey smartphone. While you wait for better teardowns from the likes of iFixIt, this one is worth a look for the first shots of the two part L-shaped battery inside (8mins 40sec onward), for example.