Sega and Obsidian Entertainment's long awaited Alpha Protocol has been given a firm release date of 28th May 2010 on Xbox 360, PS3 and PC.

Assuming the role of Michael Thorton, gameplay involves using your strength, skills and smarts to survive the dangers of being an international spy. In addition to having access to a full arsenal of weapons and gadgets, the game also features fully customisable character attributes and a unique dialog system that tracks players' responses in the game, dynamically changing missions and alliances as they progress through the game's storyline.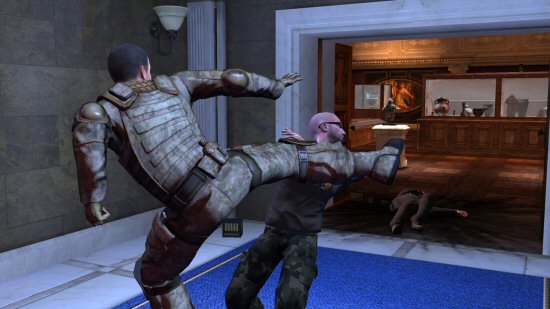 With the promise of more twists than a blockbuster movie, Alpha Protocol is said to bring a new level of modern day realism to the world of RPGs. Tasked with uncovering the perpetrators behind a tragic missile attack on a passenger jetliner, the storyline involves uncovering an international arms-dealing conspiracy. Through your actions and choices, you'll direct the outcome of the game as you ultimately decide who to befriend, trust or kill.

Sounds good, looks, er, okay.