Valve has published pictures of a new prototype design for its Steam Controller. The controller was redesigned based upon feedback the gaming firm has got over recent months, including from its own Steam Dev Days event in January.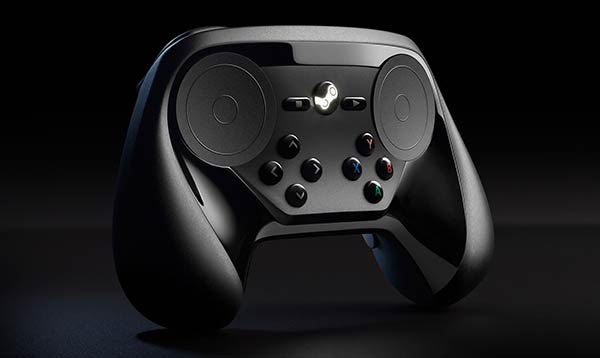 Valve says that the new controller, as pictured above, isn't the final design but is "the very latest iteration of the Steam Controller prototype." It will be bringing this redesigned Steam Controller to the Game Developers Conference (GDC 2014) which kicks off later today in San Francisco. The new design, pictured in its blog post, shares the same overall shape and dual circular thumb-pads but the whole of the central button layout is changed and the touch-screen input area has been removed.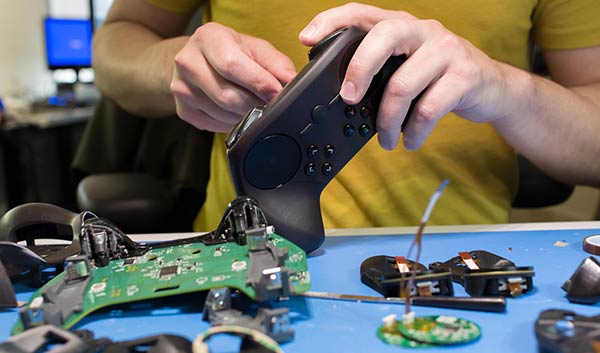 Last year Wired had some hands-on time with the touch-screen version of the Steam Controller and was told that the screen and other front face buttons were for secondary functions only, with most input coming from the thumb controls, paddles and triggers. Now the controller has become much more conventional in its front face button layout with a twin array of buttons, one marked with direction arrows and the other with XYAB. We think that the dropping of the integrated touch-screen idea will also make the controller more affordable.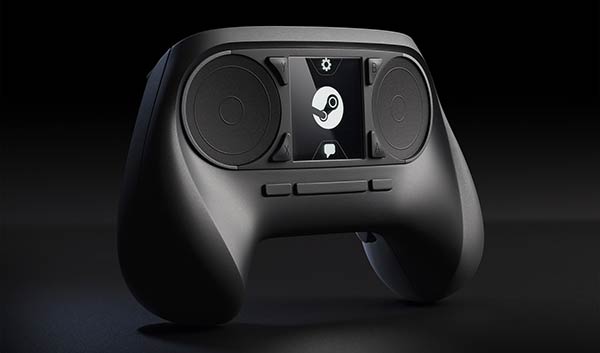 The redesigned Steam Controller has performed "really well," in internal play testing, we are told, and Valve will be gathering more feedback including from visitors to its booth during the GDC.