A new technology aimed at delivering more immersive experiences from what is going on on-screen has been developed by Disney. The device providing the magic is called the AIREAL and it uses "a new haptic technology designed to let users feel free air sensations in the physical world without any instrumentation on the user's body." A gamer playing a motion controlled game title, for example, will feel some feedback from AIREAL appropriate to his actions. This might be the feeling of stopping a ball crossing the goal-line or being alerted by a 'bullet' flying past your ear lobe.
"In the future we see AIREAL technology helping to bridge the virtual and physical worlds in new and exciting ways".
To deliver the tactile feedback to the right special area quickly AIREAL uses compressed air "in the form of a vortex ring". In the video you can see this in action as the scientists have made AIREAL 'smoke some cigarettes' before the demonstration.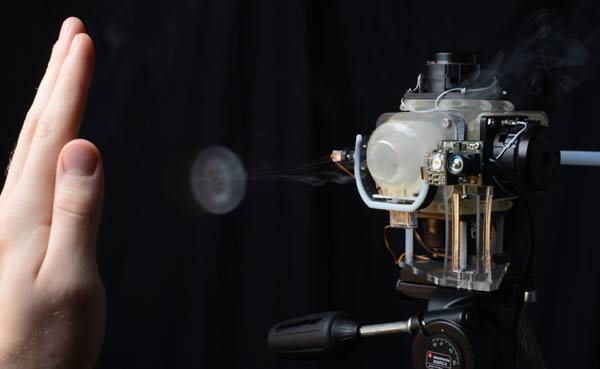 The vortex ring is supplied from the AIREAL device which uses an arrangement of five speakers pointing to a central area inside the device to create the air pulse. The air vortex is projected at the appropriate space around the user from the AIREAL nozzle which is directed by the small 3D depth camera attached to it.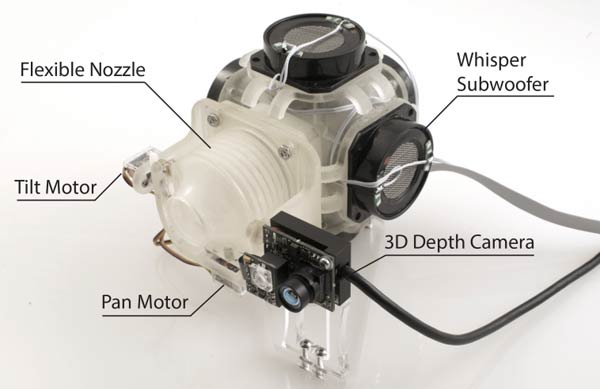 The vortices can travel faster and more accurately than similar attempts made using air jets, while maintaining its shape and speed. The AIREAL working range is up to 1.5m. "When the vortex hits a user's skin, the low pressure system inside a vortex collapses and imparts a force the user can feel." Disney has successfully used the AIREAL on its own or in an arrangement of up to five units working together. It is said to be a low cost solution, Disney informs us that the current AIREAL devices are "almost entirely 3D printed".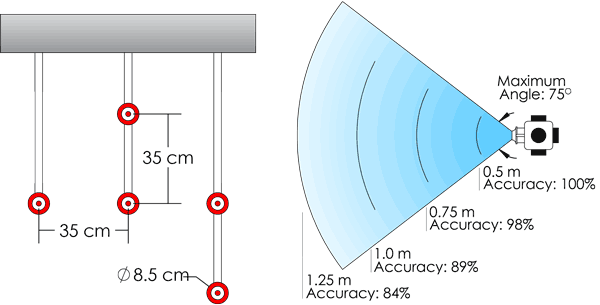 The idea of tactile feedback when using motion control sounds fascinating. How effective it is in practicality can only be judged really by experience. A short video over on Engadget shows the device exhibited at SIGGRAPH where the Disney team demonstrates a butterfly fluttering about on a user's arm. The virtual butterfly felt like "a soft air puff" fluttering on his hand according to a tester.