During an investor meeting in Kyoto last week Nintendo R&D director Genyo Takeda took the time to defend the hardware choices taken in constructing the Wii U. In particular, criticism of Nintendo's CPU choice have been quite harsh since it was discovered that it's tri-core Power PC chip runs at a relatively sedate 1.24GHz.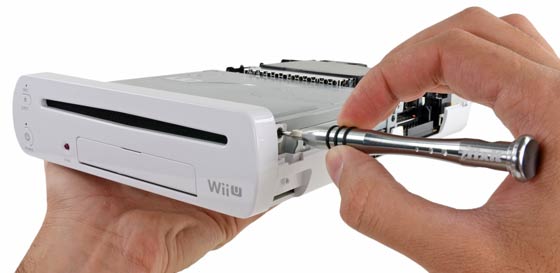 C&VG reports that Takeda defended the performance balance between the Wii U's CPU and GPU, following a question from an audience member, saying "Regarding your comment that we focus on the GPU and that the CPU is a little poor, we have a different view." He went on to explain, "it depends on how to evaluate a processing unit. In terms of die size the GPU certainly occupies a much larger space than the CPU. As you can see CPUs used for the latest PCs and servers, however, it is usual for current CPUs that the logic part for actual calculations is really small and that the cache memory called SRAM around it covers a large area." Takeda concluded that "From this angle, we don't think that the performance of the Wii U's CPU is worse than that of the GPU."
We all know that clock speeds aren't everything, however we have heard more and more murmurs about the Wii U's inability to keep up with modern game requirements. Oles Shishkovtsov, chief technical officer at 4A, developers of Metro: Last Light, called the Wii U CPU "horrible and slow" in an interview with computer game magazine NOW Gamer. Previously Tekken Tag Tournament 2 producer Katsuhiro Harada suggested that "creative solutions" were necessary to squeeze adequate performance from the Wii U.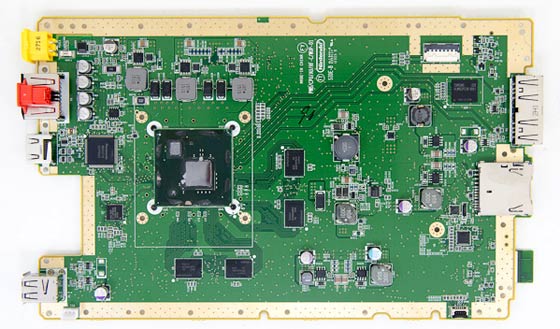 EA: it's not even 4th Gen
Unfortunately for the big N a few moody developers constitute only the tip of the iceberg. At the weekend Xbit Labs reported that entertainment software big-hitter Electronic Arts expects the "next-generation PlayStation and Xbox to drive sales" but are "not excited with the Nintendo Wii U". John Riccitiello, chief executive officer of Electronic Arts considers the Wii U to be significantly behind its rivals. In a conference call to financial analysts he said he saw a "sharp distinction" between Nintendo's new console and upcoming hardware from its rivals. Riccitiello suggested that the "gen 4 is yet to come".
It looks very early in the Wii U's lifespan for third party support to be drying up but this isn't the first time we have written about this distinct possibility looming on Nintendo's horizon.