As per the rumours over recent months, Nintendo has launched a new smaller, lighter and cheaper Switch console. The new Nintendo Switch Lite is summed up by Nintendo as "a compact, lightweight console that's dedicated to handheld play." That statement highlights the appealing size and weight reductions, enhancing portability - but hints at a big drawback - that this device "does not support output to a TV".
Available in yellow, grey or turquoise, the Switch Lite measures 91.1 x 208 x 13.9 to 28.4mm and weighs about 275g. It features a 5.5-inch 1280 x 720 pixels LCD touch screen. Check the comparison image below to see how that measures up, old and new.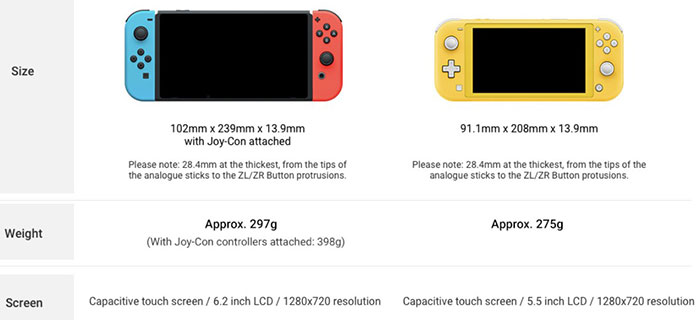 The new Nintendo Switch Lite supports all current Switch software that can be played in handheld mode, which is almost all of the titles available. If uncertain you can check the web page for any particular title you are interested in or look at your physical game card box for the handheld mode symbol.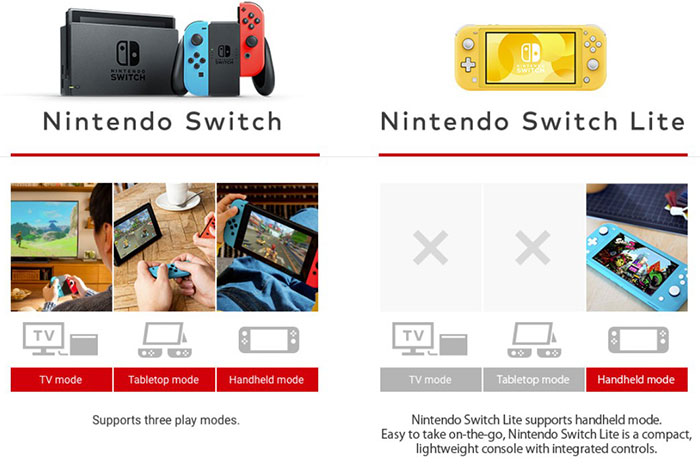 So, there is no possibility of a TV connection, and thus no dock capability or charging. Furthermore, you will note that what look like the L/R JoyCon controllers are not detachable. Nintendo says you can use this console with the separately sold JoyCon controllers and this will add both HD rumble and IR motion camera to your gaming experience, otherwise lacking from the portable experience. Then you will also need a charger for the separate JoyCon controllers too.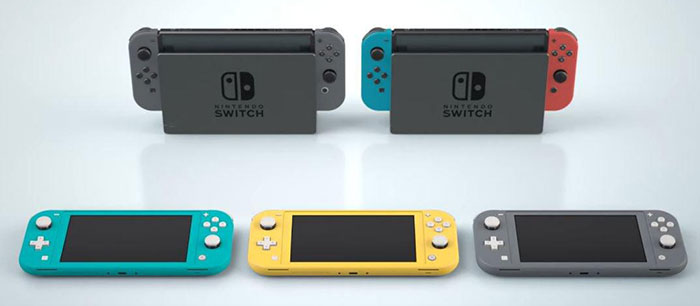 Though the internals sound like they are unchanged in spec, the Switch Lite has better battery life in Nintendo's tests. It says that battery life is about 6 hours+ depending on usage, which is the same as the original Switch in handheld mode. However, Nintendo says The Legend of Zelda: Breath of the Wild can be played for "roughly 4 hours on a single charge," which is an hour longer than on the original untethered console.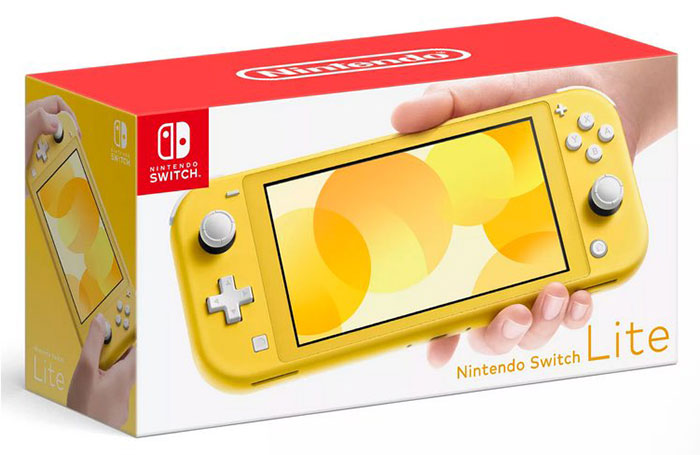 The new Nintendo Switch Lite is due to arrive in stores from 20th September, priced from US$199 (approx GBP£160 at today's exchange rate, but we don't have official UK pricing at hand).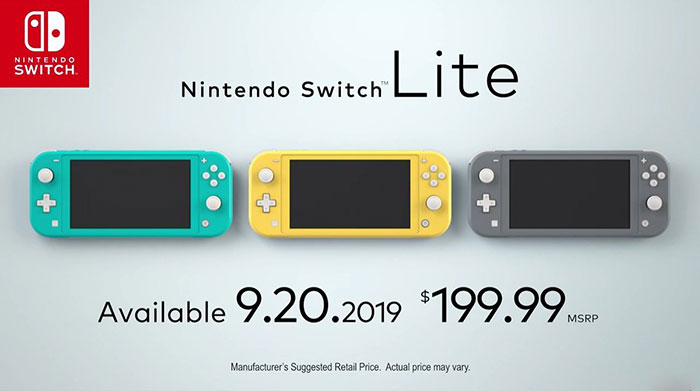 In a related report published by The Verge, Nintendo denies that the arrival of the Switch Lite means the end of the 3DS line of handhelds. "We'll continue to support our 3DS family of systems as long as there is demand," said Nintendo of America president Doug Bowser. It must be remembered that the 3DS line has a much lower starting price, with the entry level 2DS handheld available from $80.