We've seen the new Switch console demonstrated twice in official Nintendo videos and presentations. First we had a demonstration teaser in October, which was followed up by an official launch presentation earlier this month. However throughout all this official exposure we've never seen the Switch tablet portion's touch screen in action, until now.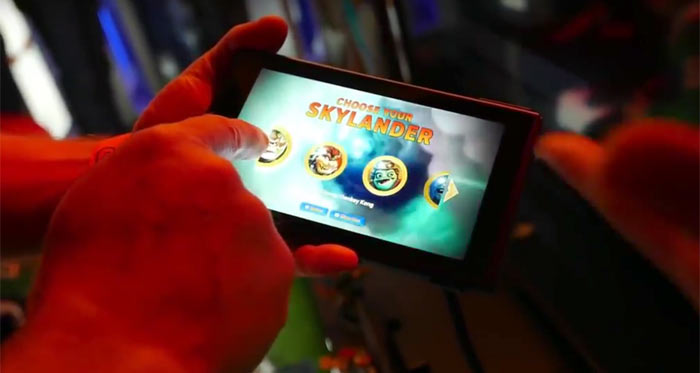 As reported by MCV, AllGamesBeta on YouTube have a video showing touch screen interaction in the Switch edition of Activision's Skylanders Imaginators. In the video, embedded below, you can see what looks to be a Nintendo employee deftly navigating through menus, scrolling left and right, selecting options etc. The game UI appears to run fluidly and be immediately responsive to the user's pokes and prods.
Unfortunately, the video doesn't show actual game playing footage in Skylanders Imaginators using the touch screen. However, it's good to see the video ending with the Switch returning to its dock and the large screen TV taking over in a mere 2 or 3 seconds.
Switch games visual calendar
Lots of games have been confirmed for the Nintendo Switch so it's hard to keep track of what is coming and when it is due. With that problem in mind Twitter user Dystify has put together a handy visual solution which provides a great at-a-glance overview of what to expect and when.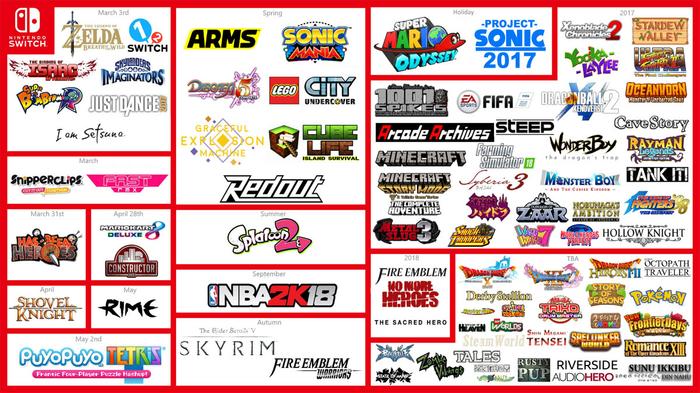 Of course such a compilation job isn't easy, as while some game publishers have been specific with dates others have been much less so. Thus we have a couple of large lumps in this visual; 'TBA', and the almost as vague '2017'. Nevertheless if you are interested in the Nintendo Switch this is a handy cut-out-and-keep visual which might well be kept updated by Dystify. Click the image for an enlarged version.