Earlier today we saw a diminutive computer which MSI claimed to be the world's smallest VR Ready gaming PC, the MSI Trident. Now here's another mini-marvel but this time aimed at the Workstation/CAD market, the HP Z2 Mini. HP's new octagonal shaped computer is said to pack the "performance of a traditional Workstation tower in a size that's 90 per cent smaller".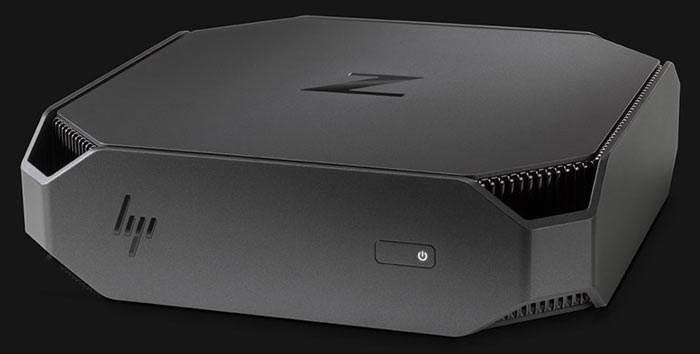 Talking up the achievement Gwen Coble, director of HP Inc's Workstations business in EMEA, said "HP redefined the workstation in 2009 with the introduction of the HP Z series, and now once again is disrupting the category with the new HP Z2 Mini Workstation - the ultimate combination of space efficiency, elegance and power for our customers and partners."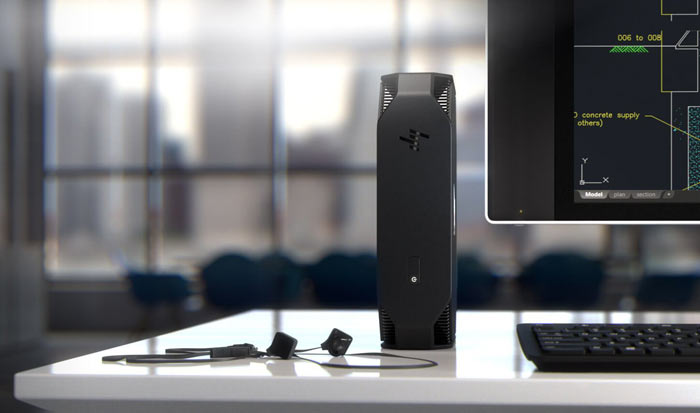 The HP Z2 Mini measures just 21.6cm (8.5-inch) square and 5.8cm (2.3-inch) tall and weighs 2.4Kg. Inside its compact frame are workstation class components configurable up to an Intel Xeon processor, an Nvidia Quadro M620-class graphics processor (2GB), and an HP Z Turbo SSD up to 1.5TB in capacity. The machine can support up to 6x displays out of the box and be discretely mounted to the back of a VESA display.

Professional users will be attracted by the HP Z2 Mini's ISV certification and 368,000 hours of quality testing in applications such as AutoCAD, Vectorworks, MicroStation, Inventor, SOLIDWORKS, Solid Edge, and Revit.
With its compact form, HP had to make sure the components wouldn't overheat and has designed metal shrouds to cover the heat generating components and actively cool them with 'whisper quiet' fans. Cool air flows in through the front of the chassis and is exhausted to the rear. HP Inc says the Z2 is "63 per cent quieter than an HP business-class mini PC".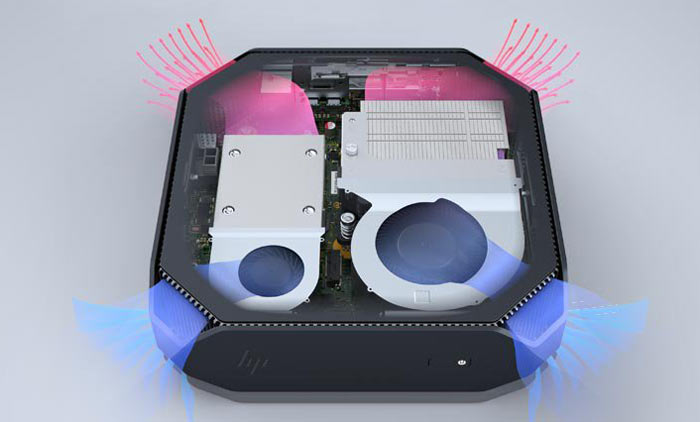 The official product pages don't allow you to configure and order this workstation PC right now. In an email to HEXUS HP Inc said that the machines will become available in the UK from December with 'street' prices from approx £750. In the US pricing will start at $699.