Smaller, lighter, faster, longer…

When the FlyBook hit the scene it was widely lauded as being the perfect balance between weight, functionality and battery life.

Well now the DreamNovia is looking to challenge that by offering great speeds, longer battery life, less weight and loads of other features that DreamNovia says will whoop the FlyBook.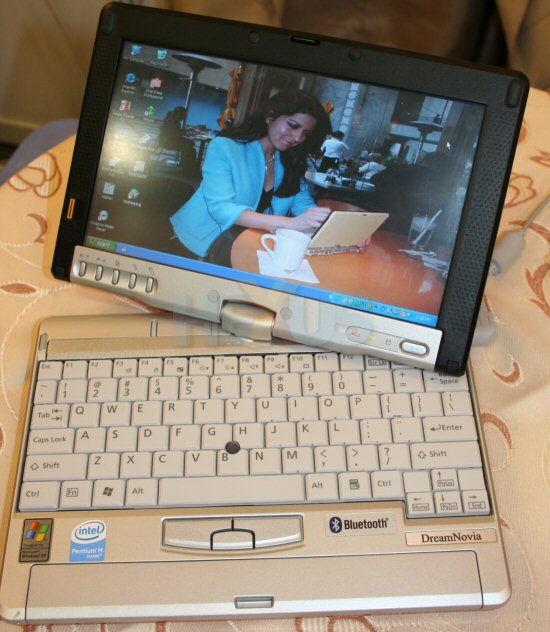 Click for larger image



Let's start off with the CPU - an Intel Pentium M 1.2GHz backed up by 1Gb of micro DIMM. The 8.9 WSVGA screen is powered by onboard Intel 915GMS graphics and runs at a native resolution of 1024x768 but can power an external resolution of 1600x1200.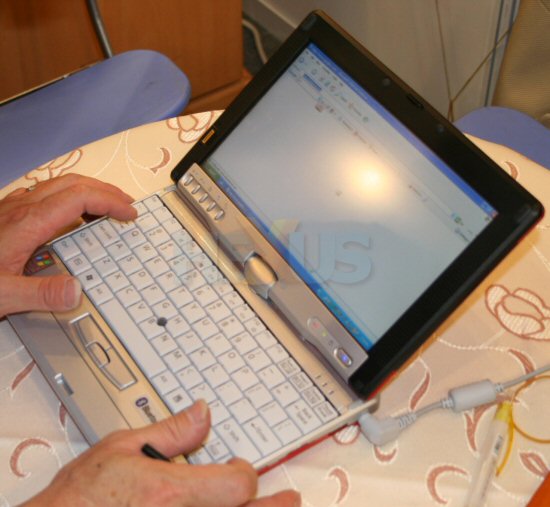 Click for larger image



For storage, there's a choice between two 1.8in shock-mounted drives - 30GB or 60GB. Comms are taken care of by a 56k modem, 10/100/1000 Ethernet, CF Quad band GSM and GPRS.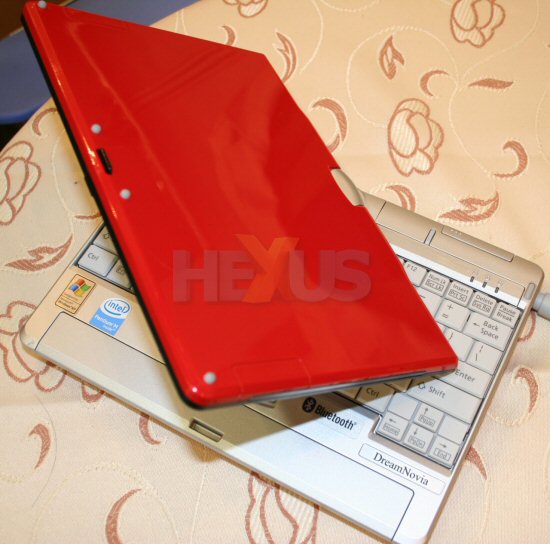 Click for larger image



There's a reasonable selection of ports - two USB 2.0 ports, one VGA out, one RJ11 and one RJ45 - plus a docking station connector so you can charge and synch the DreamNovia at the same time. With the touch-screen swivelled around and stylus out, the DreamNovia turns into a tablet PC. And that's handy seeing as it comes with Windows XP Tablet Edition pre-loaded!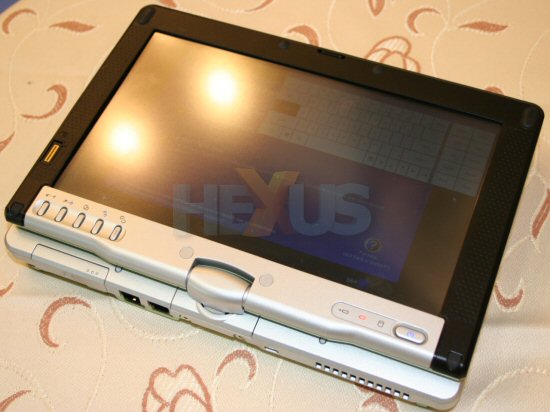 Click for larger image



Finally, the DreamNovia comes in a range of bold colours on the full magnesium casing, from discrete black through to Sunflower Yellow, Apple Green and even 'Hollywood Pearl Pink'.

Dimensions are 236x169x37mm (9.3x6.57x1.46in) and, depending on which version you get, weight is just 1kg (2.2lb) or 1.3kg (2.5lb).



" alt="Computex 2007"/>