And it'll be cheap too!

At Computex 2007, ASUS today launched the Eee PC 701, a small, lightweight notebook based around a 32GB flash drive.

As well as being lightweight, that should mean it has a good battery life and, says ASUS, be cheap, too. This makes the Eee PC 701 ideal for less-intensive laptop use, perhaps even good for mass deployment into school classrooms.

ASUS says that the Eee PC 701 is at the desktop within just 15 seconds of start-up from a cold boot. With built in WiFi, 10/100 Ethernet and a 56K modem all built in - even though the Eee PC 701 weighs less than a kilo - it's got all the connectivity you need short of a satellite dish. Heck, it's even got a webcam!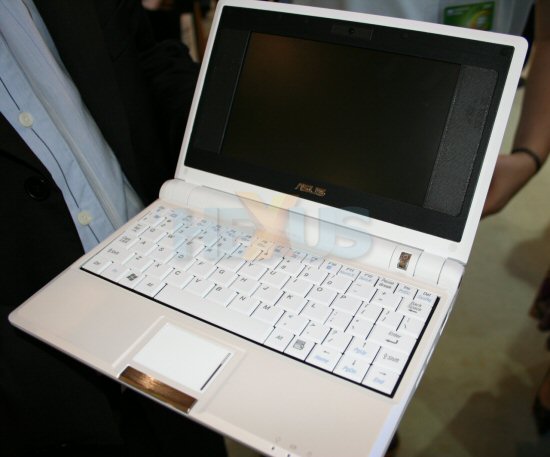 Click for larger image



The OS is custom created so it's less memory-hungry than Windows but, from the look of it, is designed to be similar to Windows and, therefore, familiar to users. It's said to be file-compatible with Windows-based software and come pre-loaded with word-processing and image-editing software.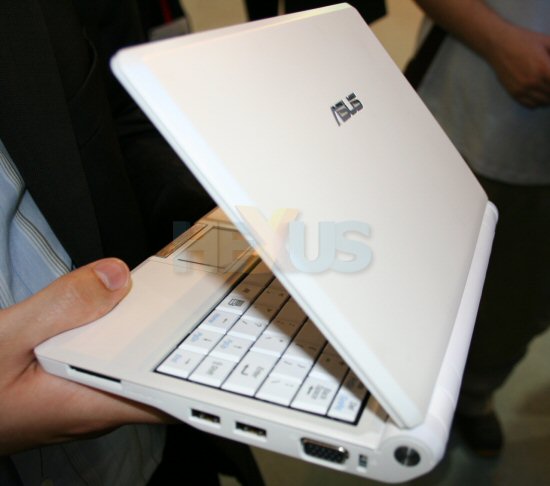 Click for larger image



Battery life is claimed to be around three hours for the four-cell version and longer for the six-cell. The LCD screen is of a special design (more info on that when we get it) said to reduce power consumption further.

But the best news is that ASUS expects to bring the Eee PC 701 to market for around $300… perhaps making it the first disposable laptop ever?



" alt="Computex 2007"/>