New research into the 'white box tablet' market signals that Intel is in the ascendency in this industry while rivals such as MediaTek, Rockchip and Allwinner experience "dramatic declines". However, as the tablet market is becoming saturated, manufacturers are turning more towards making accessibly priced 2-in-1s. Despite the apparent change in market trends Intel and Microsoft can roll with their momentum with discounted processors, free Windows licenses and subsidies, reports Taiwan's DigiTimes.
Intel could actually be the biggest supplier of processors for inclusion in white box tablets in H1 this year, thinks DigiTimes. It was second place in the tablet SoC market the last time we looked (Q3 2014 figures). Chipzilla's rise is said to be down to three recent initiatives; Intel subsidies of Bay Trail-T processors, Microsoft's free Windows licensing for smaller screened and cheaper devices, and the Intel processor being able to run both Windows and Android OSes.

The move of focus from tablets to 2-in-1s will also suit the Intel-Microsoft partnership as Microsoft has already trail-blazed the x86 convertible path with its well regarded and prestigious Surface Pro range of convertible computers.
While the numbers and trends might be with them, it's hard to see much sustainability with the business plan from Intel's and Microsoft's point of view. Intel's subsidized Bay Trail-T processors are at the heart of the adoption rate and one wonders how long it can continue to provide very cheap processors to these white box makers. Will its partnership announcements with Chinese semiconductor companies and/or its massive investments in Chinese chip plants be instrumental? Also from Intel's point of view it must be disappointed by the lack of adoption of its Core M series processors meant for these types of computers. These aren't expected to be hot sellers anytime soon – thanks simply to pricing, says DigiTimes.
Microsoft has already started to snip away at the Windows with Bing OS giveaway with greater restrictions for devices / makers. Without a lucrative revenue stream for the OS being established – like Google Chrome/Android has in place with its dominant advert network – it's difficult for Microsoft to keep on giving Windows away for free without considering more restrictions.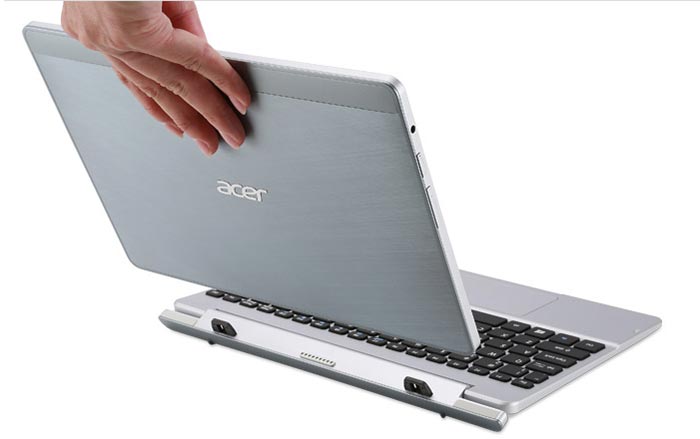 Like this but cheaper
So, for now, we can look forward to a wave of cheap Intel/Windows 2-in-1s arriving in Q2 this year. According to DigiTimes many will be priced from $150 to $200. But it's hard to see how long Intel and Microsoft will continue to push their subsidies and cannibalise the sale of more expensive systems, parts and software.