A new Intel Bay Trail Atom-powered HDMI stick has appeared online. It's called the Meegopad T01. Unlike other similar devices we've seen flooding the market recently, offering features such as the ability to run Android apps or stream video content, this new device is a full x86 compatible PC.
This Windows compatible HDMI TV stick, powered by an x86 quad core CPU, will be available in two versions. The cheaper option is powered by an Intel Atom Z3735F processor paired with 1GB of RAM. It should be capable of running 32-bit software such as Windows 8.1, as well as several Linux distros, Android and other Atom-friendly operating systems, reports WinBeta.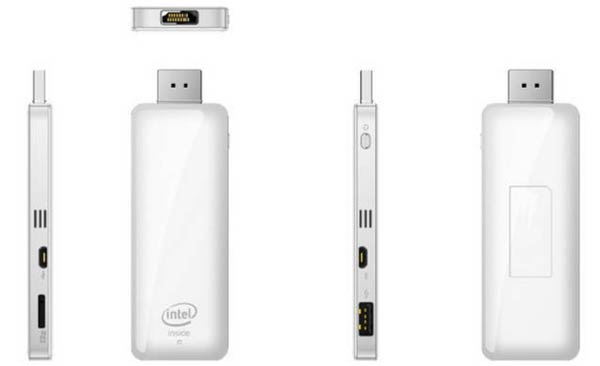 Priced at $125, it will come with 16GB of storage, a microSD card slot, 2x micro USB 2.0 ports, 1 full-sized USB 2.0 port and support for Wi-Fi 802.11b/g/n and Bluetooth 4.0. Similar to other pocket-sized and miniature PCs, this Intel-powered device plugs into your TV or display via HDMI, but requires an external power adapter (micro USB charger type). The HDMI stick measures just 3.9″ x 1.5″ x 0.4″ (100 x 38 x 10mm) in size and weighs roughly 1.6 ounces (45g).
For those looking for a punchier processing configuration, another version of this Meegopad Intel Atom HDMI stick comes with an Atom Z3735G processor supported by 2GB of RAM. Built-in storage can be specified at either 16GB or 32GB. No pricing information has been made available yet for this more powerful device, though it will undoubtedly be more expensive - we just don't know by how much.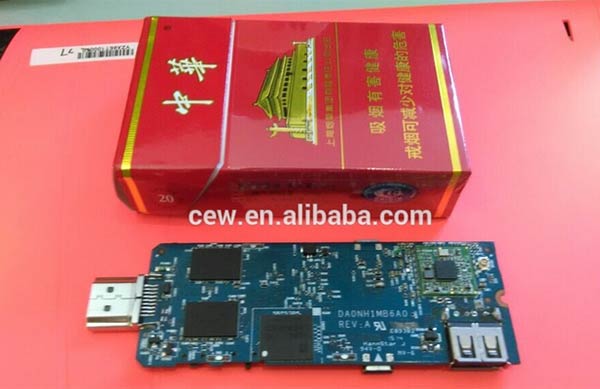 A Meegopad HDMI stick next to some Chinese cancer sticks
As linked to in the introduction, Meegopad devices can be bought in bulk from AliExpress. There's a minimum order of 500 pieces but it shouldn't be too long until these get into various retail outlets where consumers can buy them individually.