It looks like firms which were designing Steam Machines for launch this summer are all going to launch them anyway - with Windows installed. As the Steam Controller and OS are still being refined to be market-ready, the hardware partners have been left with these living room PC designs threatening to go stale if they wait until next year for Valve to finalise its offerings.
At Computex we saw the launch of the ASUS RoG GR8 Console PC and at the start of E3 Alienware showed off its Alpha system. Now CyberPower PC has signalled that its 'Steam Machine' design will be released as the Syber, with Windows 8.1 installed as the OS. As was hinted with the Alienware machine, this Syber system is said to boot straight to the controller-friendly Steam Big Picture interface.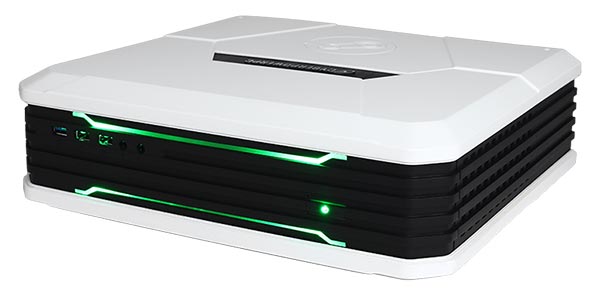 The CyberPower PC Syber shares a lot of qualities with the Alienware Alpha we looked at last week. However while its base configuration costs $50 more than the Alpha it offers more upgradeability - in particular off the shelf graphics cards including such beasts as the NVIDIA GTX Titan and Radeon R9 290X can be fitted inside this machine.
MaximumPC reports that the CyberPower PC Syber will come in two base configurations, as follows:
An AMD quad-core based system with AMD Radeon R9 270 graphics card, 4GB of memory and 500GB 7200RPM hard drive. This is priced at $600.
An Intel Core i3 4150 CPU based system with Nvidia GeForce GTX 750 Ti graphics card, 8GB of memory and a 1TB hard drive. This will be priced at $700.
The above prices include a controller and (possibly) a remote but further details concerning these bundled accessories wasn't divulged.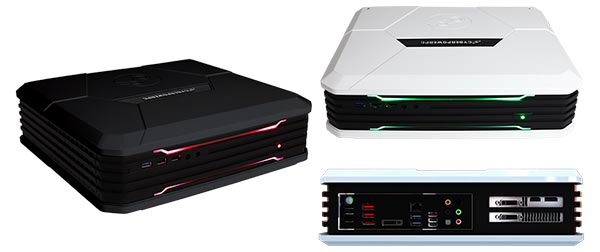 It will be interesting to see how many other such living room gaming PCs which were intended for SteamOS arrive. Also I'm sure games industry players - at least Valve and Microsoft - will be watching closely to see any signs of success or failure for these PCs.