Bling bling for PC gaming
Solid gold gaming with Voodoo

Right then, you're in Las Vegas for the CES 2006, you've won big at the Blackjack tables and now you're looking for something to burn that cash on, yeah?

How about throwing $15,000 at Voodoo for one of their Omen Elemental systems, a tasty little gold plated rigged with enough bling to Xzibit weep with shame.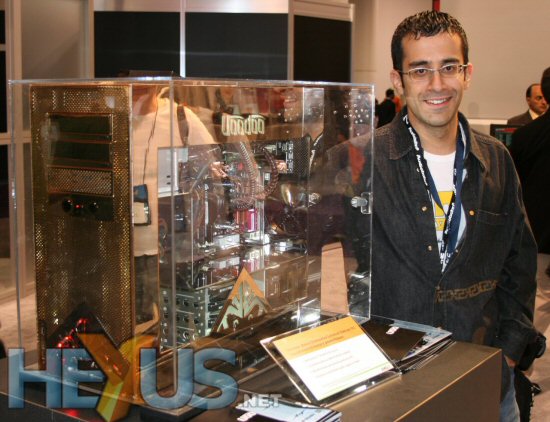 Click for larger image



Pictured here with the owner of Voodoo, Rahul Sood, the 24 Carat gold plated Omen Elemental is water cooled beast of a gaming rig, designed purely for those who want the ultimate in extreme willy waving. Drop this thing on the table at a LAN and you'll certainly be the center of attention… (Obviously, actually dropping 15 grand's worth of kit is a stupid idea, but you get the drift…)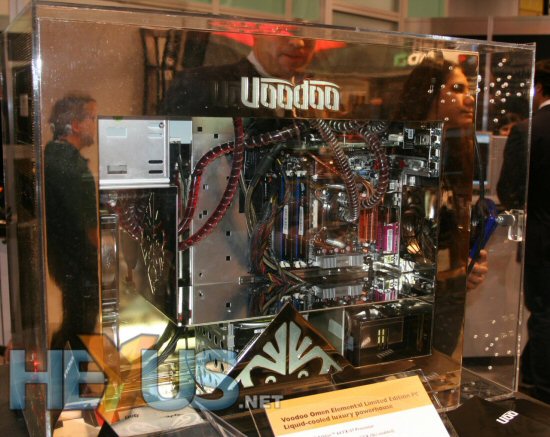 Click for larger image



The gold plating covers up a heavily modded Lian-Li case showing off the classy Voodoo styling. Inside there's a water cooled FX-57 to power this beats of a machine.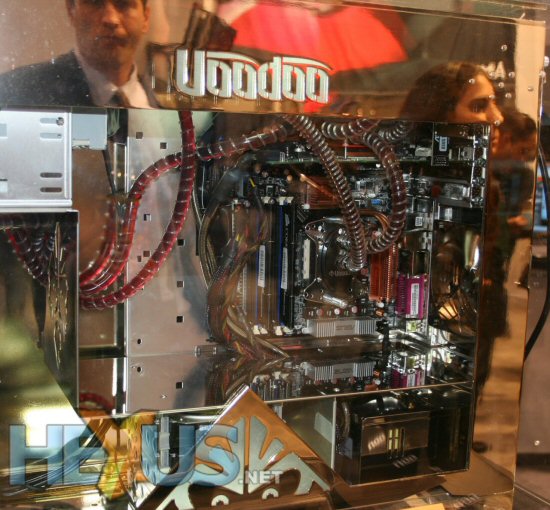 Click for larger image



For graphics oomph Rahul has slapped in 2 NVIDIA 7800s for SLi lovin' and topped that off with 2 Gigs of Corsair memory… flashy isn't the word…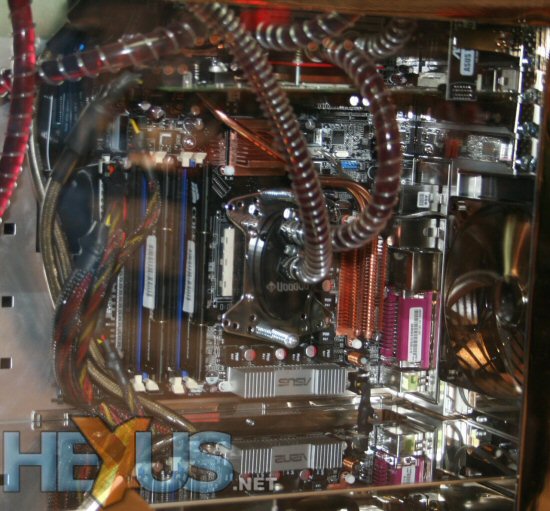 Click for larger image