Intel's new Atom chip has been taken up by most netbook vendors, and we will begin to see the market flooded with examples in coming weeks.

Shuttle thinks that Pine Trail, the underlying platform, can be used a little differently.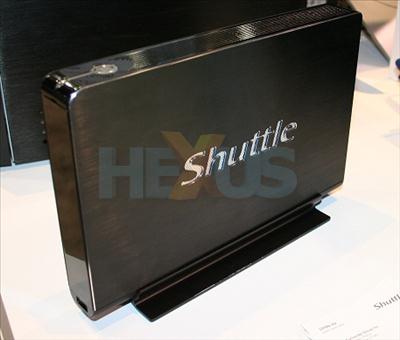 What you're looking at is the Shuttle XS35, which appears to resemble a 3.5in hard-drive enclosure on first glance.

In reality, it's a barebone PC 'nettop' powered by the dual-core Atom D510 - desktop interpretation of Pine View, complete with integrated graphics - sat on top of an NM10 chipset.

The box of tricks supports a 2.5in SATA hard drive and slimline optical drive. There's also an option of having the X35 with an NVIDIA GPU - ION 2, if we were betting.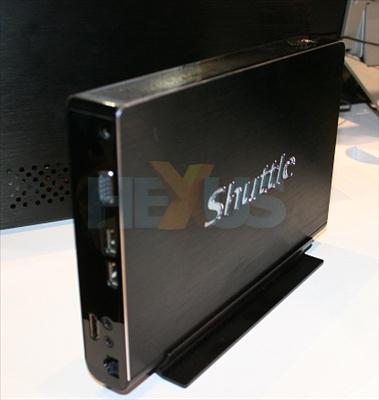 Equipped with HDMI, it looks like a fairly neat solution for a small, cheap computer. The ION 2 model, should it arrive, will be the one to go for, we think.