Alienware, the ultra high-end arm of Dell, already has a fair few extreme systems in its arsenal, but it reckons it'll be topping them all with a new gaming laptop and computer set to be unveiled in a touch under 20 days.
Exactly what the systems will entail remains a mystery, and all we've got to work with is an "allpowerful" teaser website that counts down to June 2nd 2009 - which just so happens to be the day this year's COMPUTEX kicks off.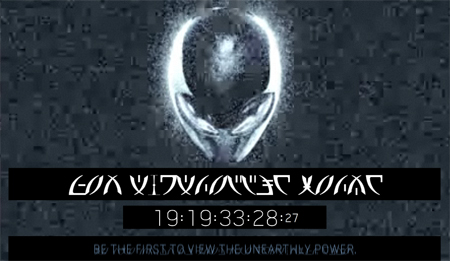 Alienware currently offers high-end notebooks based on Intel's Core 2 Quad processors, if we had to guess, then, we'd say that the new "allpowerful" notebook could be packing Intel's crème de la crème, Core i7.
As for topping its extreme Area-51 X58 desktop, well, it might do it with the upcoming 3.33GHz Intel Core i7 975 Extreme Edition. We'll find out in 20 days.