Novatech has launched its Ion Fusion nettop - a dual-core Intel Atom-based system that ironically has nothing to do with NVIDIA's upcoming ION or AMD's GPU and CPU amalgamating Fusion.
According to Novatech, its Ion Fusion brand is a result of a community-led forum competition, and it just so happens to have an uncanny resemblance to other industry brands. Make of that what you will.
Outside of its clever little name, the system's very much so a run of the mill dual-core nettop - featuring Intel's 1.6Ghz Intel Atom 330 processor and 945GC chipset. That's coupled with the usual 1GB of DDR2 memory, a 160GB hard drive, and integrated Intel GMA 950 graphics.
With Microsoft's Windows XP logo qualification requiring ultra-low-cost PCs to adhere to strict hardware requirements, it's no surprise that the Ion Fusion is practically identical to other similar nettops such as MSI's dual-core Wind NetTop D130.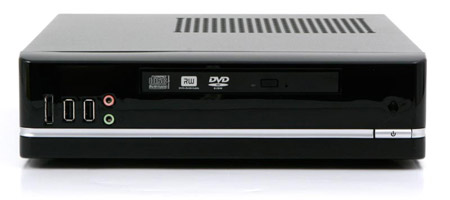 Novatech's tiny chassis measures just 270mm x 75mm x 325mm and features a 22x dual-layer DVD burner, as well as the ability to be stood either horizontally or vertically.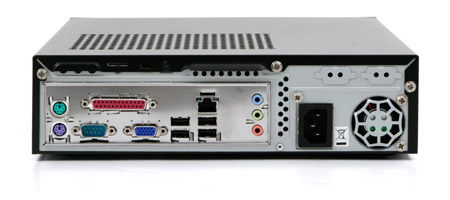 Over to the rear and there's everything you'd come to expect - including four USB ports (six in total), Gigabit Ethernet and 5.1 audio.
Priced at £217.35, it's a modest little system that'll serve basic desktop needs without breaking the bank. Of course, we'd have preferred to have seen the use of Intel's energy efficient 945GSE chipset, but Novatech tells us that the adoption of 945GC was key to being first to market. Other Intel chipsets, however, are in the pipeline and are expected to be added to Novatech's range.
Looking further ahead, what we really want is a dual-core Ion Fusion nettop built upon NVIDIA's ION platform. According to Novatech, that's a system that should be arriving later this year. The wait goes on.
Official product page: Novatech.co.uk