Dell has today confirmed that its latest all-in-one system, the Studio One 19, will be launching in the UK on April 27th with prices starting at £579.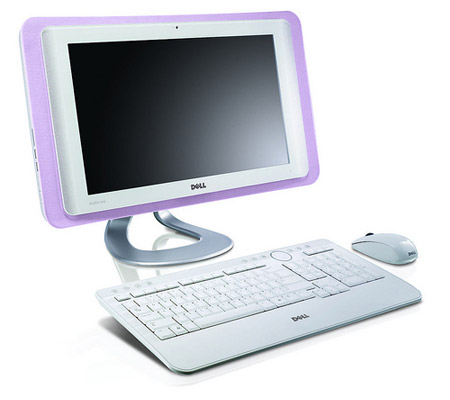 Although not as classy-looking as the higher-end 20/24in XPS One, the Dell Studio One 19 offers a sleek all-in-one system for around half the price.
Its 18.5in widescreen display offers a 1,366x768 resolution and is housed in a chassis constructed of aluminium, glass and fabric. The idea, we reckon, is that it'll fit right into any room in the home, and to that extent it'll be available in various colours including pure white, red, blue and the above-pictured pink.
The system certainly has a family-friendly look to it, but the base specification is likely to leave most users wanting as we're expecting an Intel Celeron processor. Fortunately, there will be a number of upgrade options - including Intel Core 2 Duo and Core 2 Quad processors, NVIDIA GeForce 9400 graphics, up to 4GB of DDR2 memory, a slot-loading Blu-ray drive and a Windows-7-friendly multi-touch display.
All the aforementioned could make for a mighty tasty 18.5in all-in-one, but what the upgrade options will do to the asking price is anyone's guess. Still, it's a pretty cute looking system, and the good lady at home already wants one for the kitchen.