AMD's Yukon ultra-mobile platform, comprising of a reduced-package Athlon Neo chip and Radeon X1250 integrated graphics, is the company's attempt to woo laptop-makers into producing thin-and-light notebooks one step above the plethora of netbooks currently available.

Right now, HP has Yukon covered with its svelte Pavilion dv2, launched next month at a retail price of around £500, but other partners have been slow on the uptake.

Now, it seems that AMD is extending the usefulness of Yukon by enabling the guts to be used in low-cost desktop PCs with a Sempron chip in lieu of a Neo.

Indeed, BenQ has done just that with the nScreen i91 that we covered yesterday.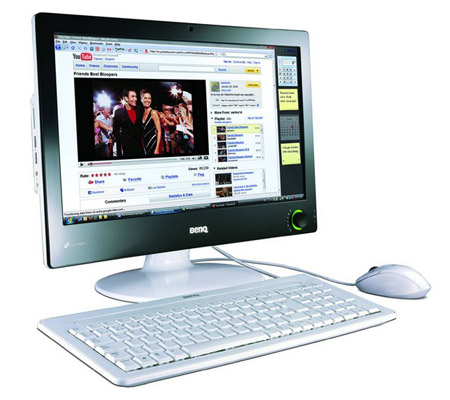 AMD, then, is attempting to encroach on the Intel Atom market that successfully flits between low-cost netbooks and nettops. Thinking about it some, AMD's platform is a little better, as it provides more CPU clout and better multimedia features, albeit at the expense of greater power-draw.

Should AMD be able to convince a number of partners that desktop Yukon makes sense, and price it cheaply enough, nettops may not longer be the sole preserve of the Atom.

Would you buy an all-in-one Yukon-powered PC for around £300, or will NVIDIA's ION platform be better for the task? Feel free to comment.