We've been quick to accuse ASUS of diluting its portable Eee PC range, but we shouldn't let that devalue the Eee brand on the whole.
Following the introduction of the desktop Eee Box, we've been anticipating ASUS' Eee all-in-one, currently known as the Eee-Monitor, and it's finally surfaced in pictures.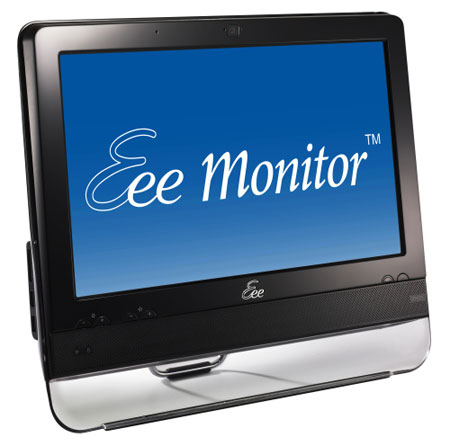 It actually looks quite nice, and very iMac-like in appearance. The PC market has been begging for an all-in-one solution as tidy as Apple's offering, and ASUS' Eee Monitor could be it.
Official details are scarce, but reports suggest that the all-in-one will be available with a 19in or 21in display, complete with built-in webcam. It's said to be powered by Intel's 1.6Ghz N270 Atom processor, and has the option of a 40GiB SSD or 80GiB HDD.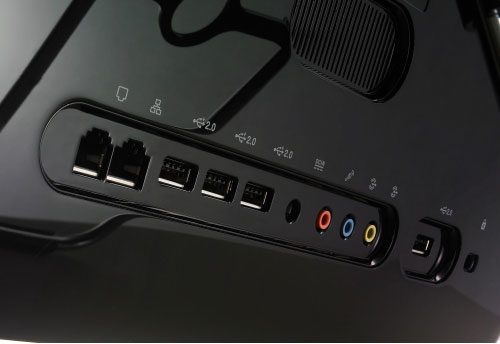 Taking a look at the back, we can see that the Eee Monitor will provide four USB ports, an Ethernet port, modem, and various audio ports. It all looks like a very tidy package, and if you really want it to be as iMac-like as possible, it'll also be available in glossy white.
The 1.6Ghz Atom CPU, however, could be the Eee Monitor's Achilles' heel, and we wouldn't expect it to ship with Windows Vista. But, it'll feature a built-in TV tuner and is said to retail at around the $500 mark, making it an interesting prospect for a basic media PC.
This could be one of the more exciting Eee products, and we wouldn't mind seeing a 24in version armed with a Core 2 processor, there's certainly plenty of possibilities with this one.